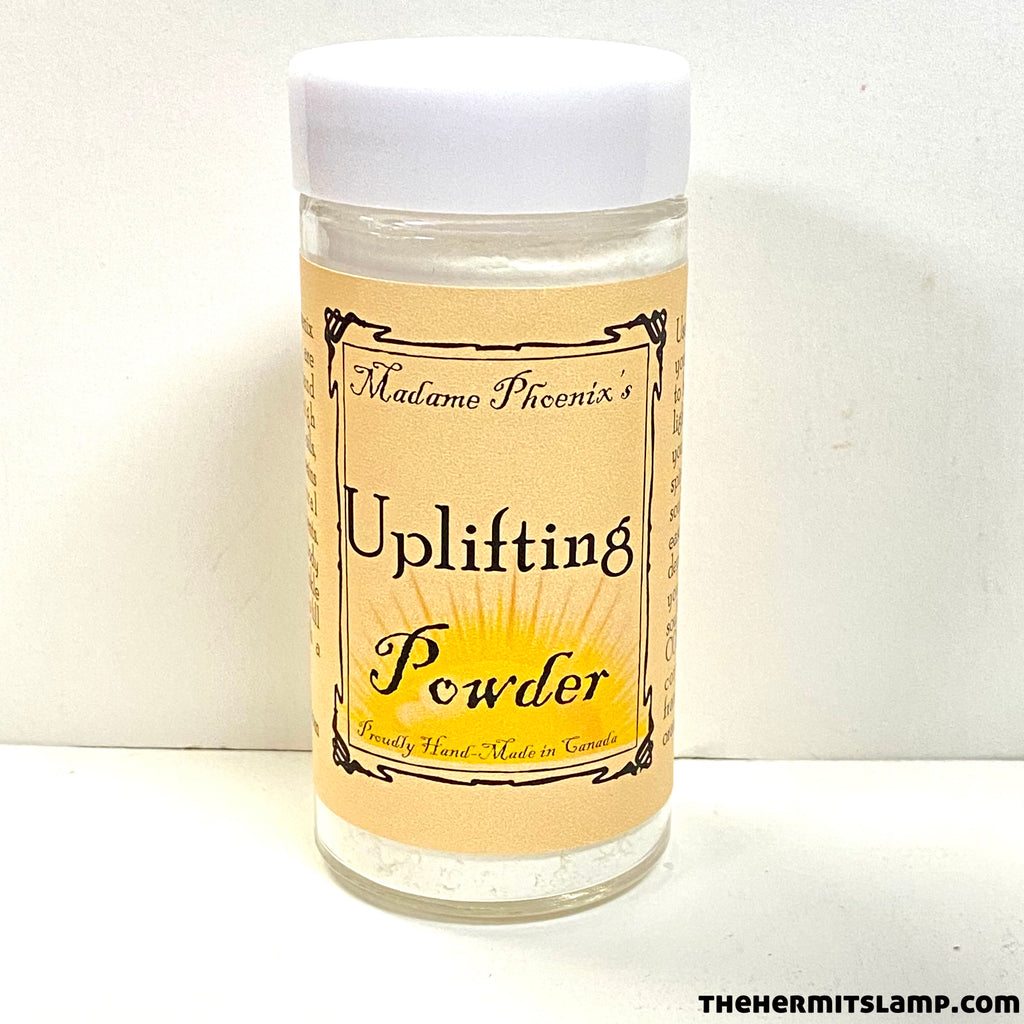 Uplifting Powder
Use this powder after your bathing routine to help brighten and lighten the energy in your aura - to lift your spirits, soothe your soul and naturally ease the symptoms of depression. Pamper yourself body and soul!

All Madame Phoenix artisan powders are individually hand made from high quality essential oils, organic herbs, resins, and all natural magical ingredients. Use these as body powders or sprinkle where you wish to fill your space with a magical energy. 
Contains: Kaolin, corn starch, myrtle, frankincense, elemi, orange and cedarwood.