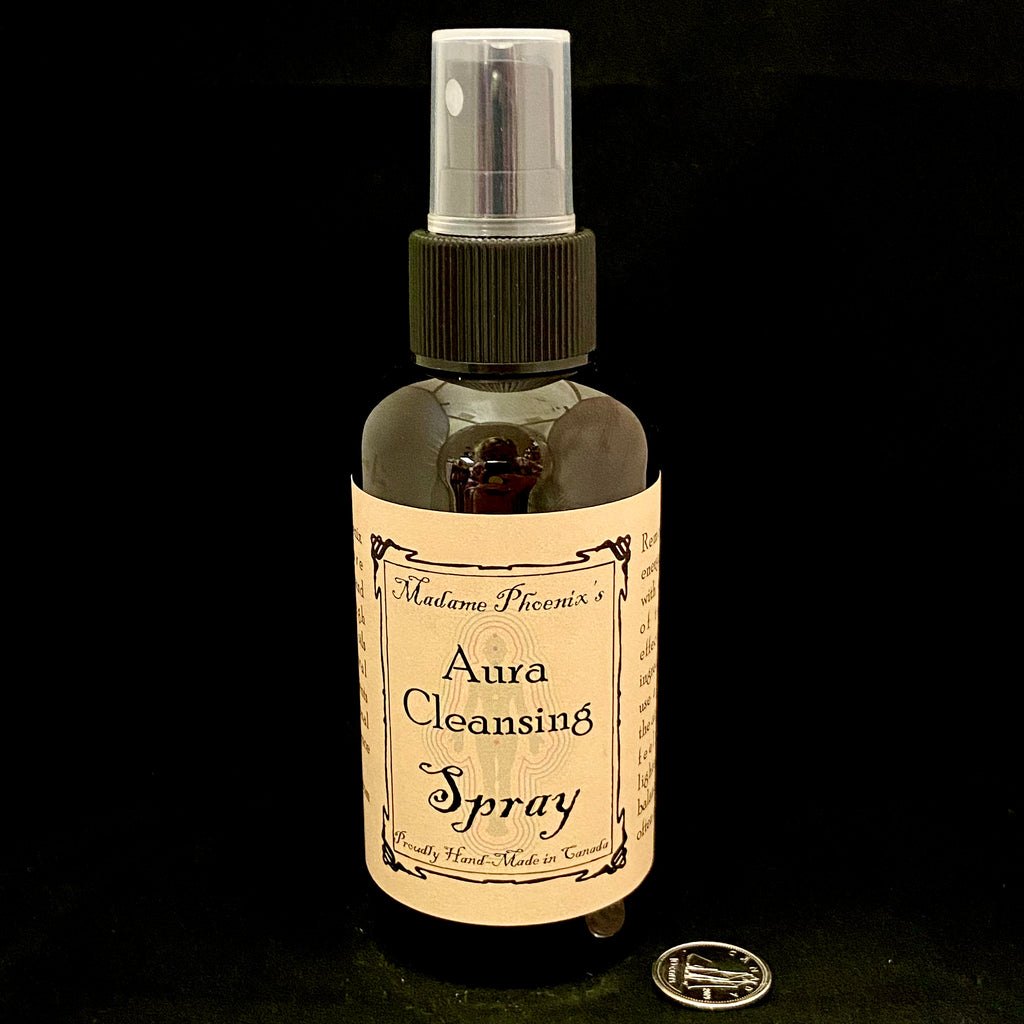 Aura Cleansing Room Spray by Madame Phoenix
Remove negative energy in your aura, with a combination of traditional, effective spiritual ingredients. Sinply use a few pumps in the air around you to feel cleansed, lighter, and more balanced. Use as often as required. 
All Madame Phoenix sprays are individually hand made from high quality essential oils and all natural ingredients for an exceptional spiritual experience like no other.