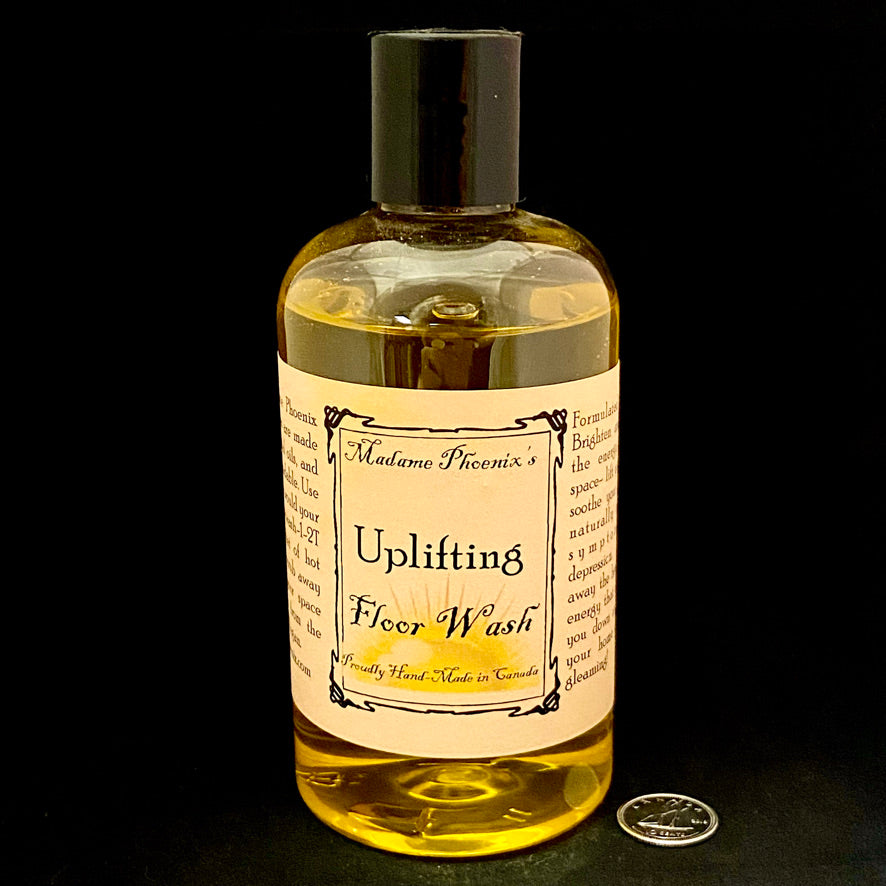 Uplifting Floor Wash by Madame Phoenix
Formulated to help brighten and lighten the energy in your space - lift your spirits, sooth your soul and naturally ease the symptoms of depression. Washes away the heavy, dark energy that can bring you down and leaves your home or work gleaming. 
All Madame Phoenix Floor Washes are made with essential oils, and are biodegradable. Use them as you would your regular floor wash 1-2 tbsp. into a bucket of hot water and scrub away to infuse your space with magic from the ground up! Vegan.