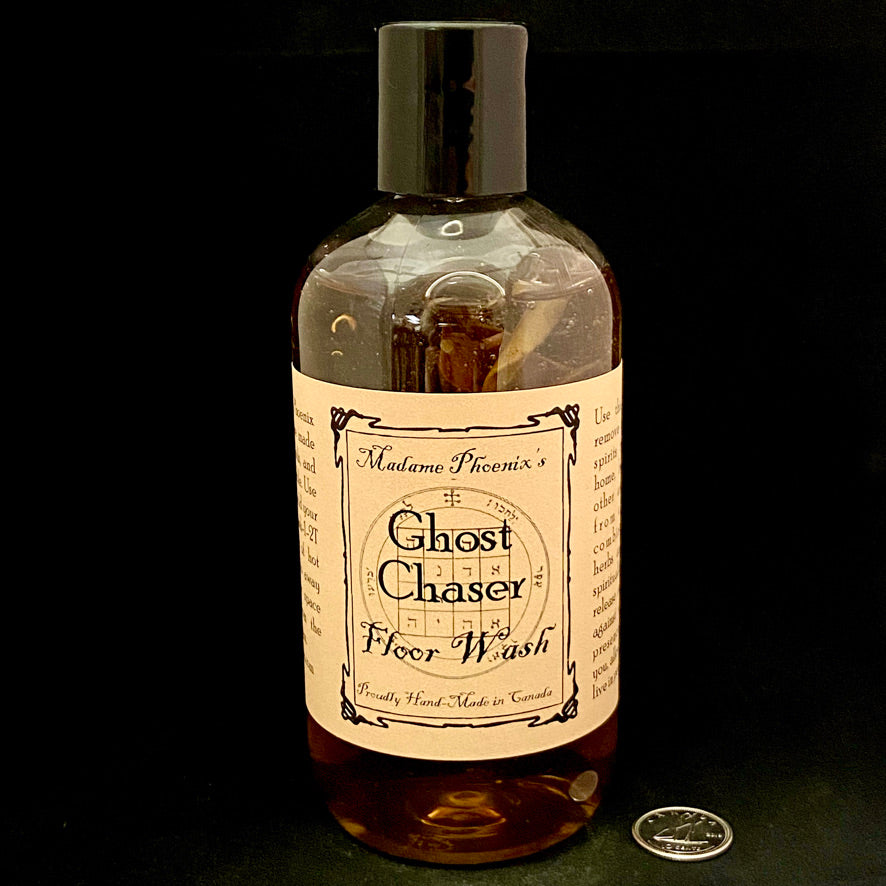 Ghost Chaser Floor Wash by Madame Phoenix
Use this wash to remove unwanted spirits from your home, business or other area. Made from a potent combination of herbs and oils to spiritually cleanse, release and protect against unwelcome presences around you, allowing you to live in peace.
All Madame Phoenix Floor Washes are made with essential oils, and are biodegradable. Use them as you would your regular floor wash 1-2 tbsp. into a bucket of hot water and scrub away to infuse your space with magic from the ground up! Vegan.