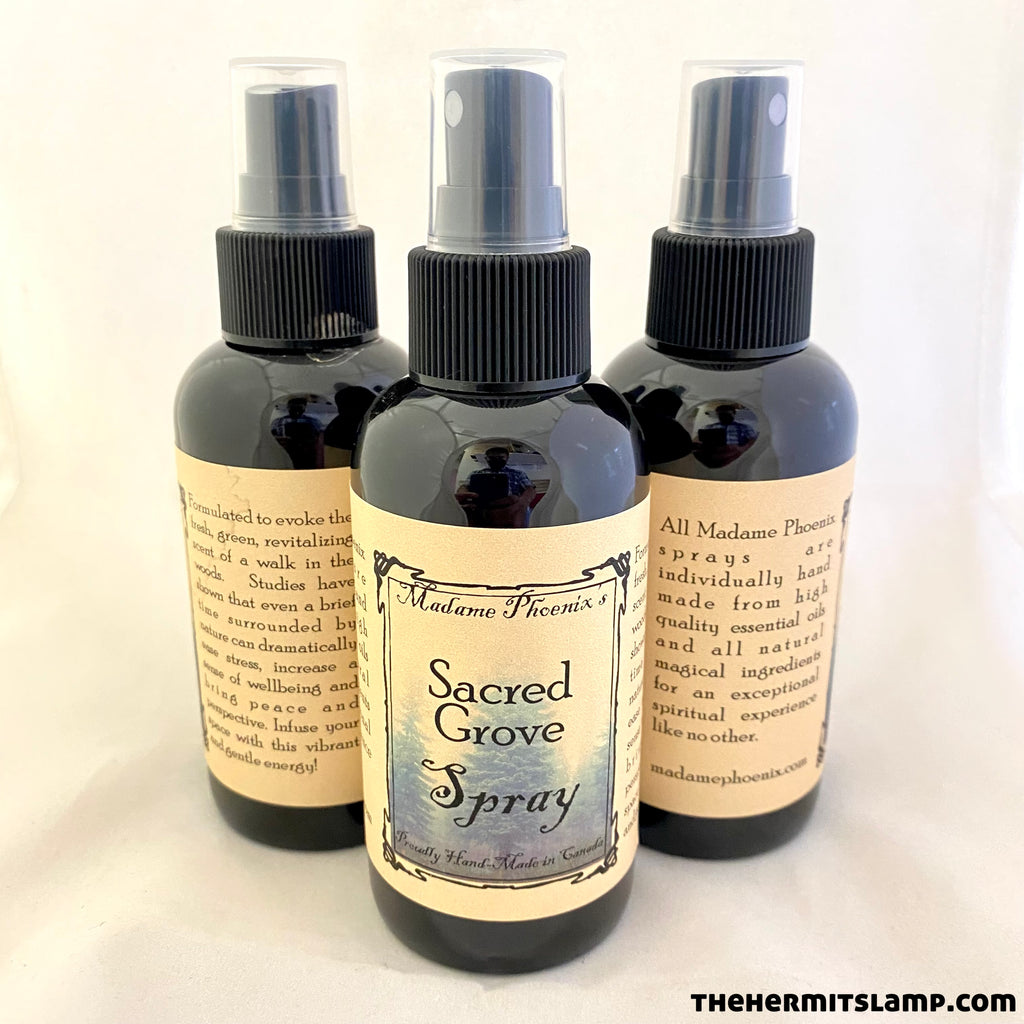 Sacred Grove Room Spray by Madame Phoenix
Sacred Grove Spray is blended to recreated fresh, green scent of the woods. A walk in the forest is proven to lower blood pressure and increase a sense of well being and inner peace. Infuse your living space with this vibrant energy. 
All Madame Phoenix sprays are individually hand made from high quality essential oils, and all natural magical ingredients for an exceptional spiritual experience like no other.