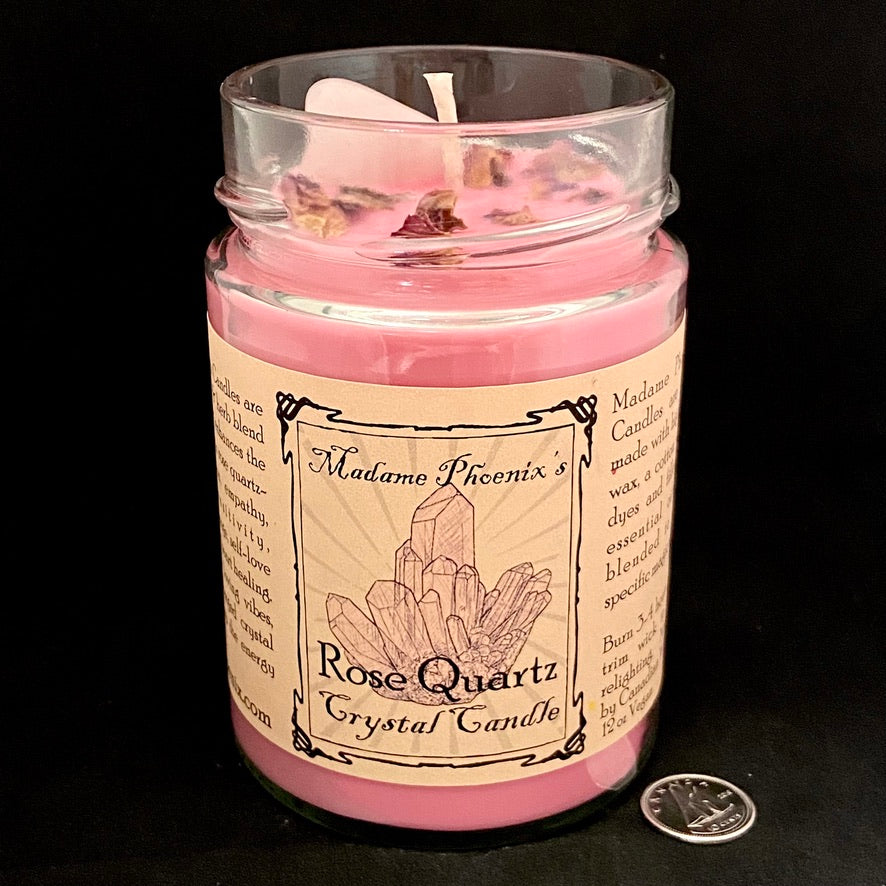 Rose Quartz Crystal Candle by Madame Phoenix
Rose quartz is a wonderful balancer for the heart chakra, cleansing emotional baggage, attracting positive energy and helping to release past hurt, stress and pain- Promoting self-love, self-acceptance and whispering the wisdom of your true heart to you. It encourages co-passion, empathy, emotional sensitivity and awareness, and acceptance of healthy change.

Each of these unique crystal candles is individually handmade with essential oils, herbs, plant extracts and more that resonate with the natural energy of the crystal - making it stronger and more potent, filling your space with its energy as the candle burns and giving you a charged crystal to keep afterwards to hold the magic with you.
Madame Phoenix 12 oz. candles are individually made with high quality soy wax, a cotton wick, natural dyes and filled with pure essential oils, expertly blended to achieve a specific magical effect. Vegan and Fair Trade. Candle lasts up to 72-90 hours.
Burn 6-8 hours at a time at most and trim wick to 1/4" before relighting.