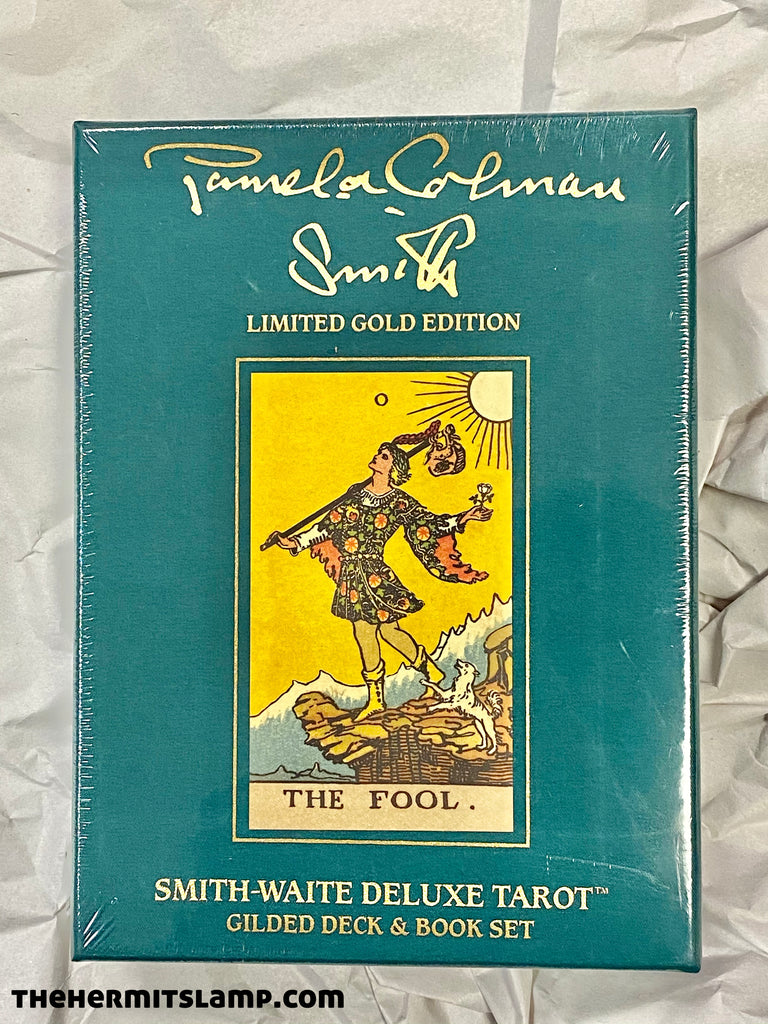 Pamela Coleman Smith Deluxe Tarot - Limited Gold Edition
A celebration of the remarkable accomplishments of Pamela "Pixie" Coleman Smith, and the indelible mark she has made on the tarot.
Pamela Colman Smith's groundbreaking art transformed tarot with her vibrant drawings and fully illustrated Minors. Drawn in 1909 under the direction of Arthur Edward Waite, the Smith-Waite tarot became the standard against which all other decks have been measured. This deluxe Limited Edition set features gold gilt edging on the 78-card Smith-Waite Tarot deck, one of the most popular versions of the Rider-Waite deck. The card back features a classic fleur-de-lis and diamond pattern stamped in gold foil over a green background, Pamela's favorite color.
Included in this set is the gilt-edged 74-page hardcover book Magic and Meaning in the Smith-Waite Tarot by Sasha Graham. Sasha takes a fresh, modern approach to reading the esoteric symbols of tarot. She offers accessible advice for developing a tarot-reading practice with useful instructions on how to formulate questions. Her lively and insightful descriptions highlight the magic and symbolism of each card. The book includes unique card spreads for decision-making including her Soulmate Spread, Chakra Spread, and Stairway Spreads.