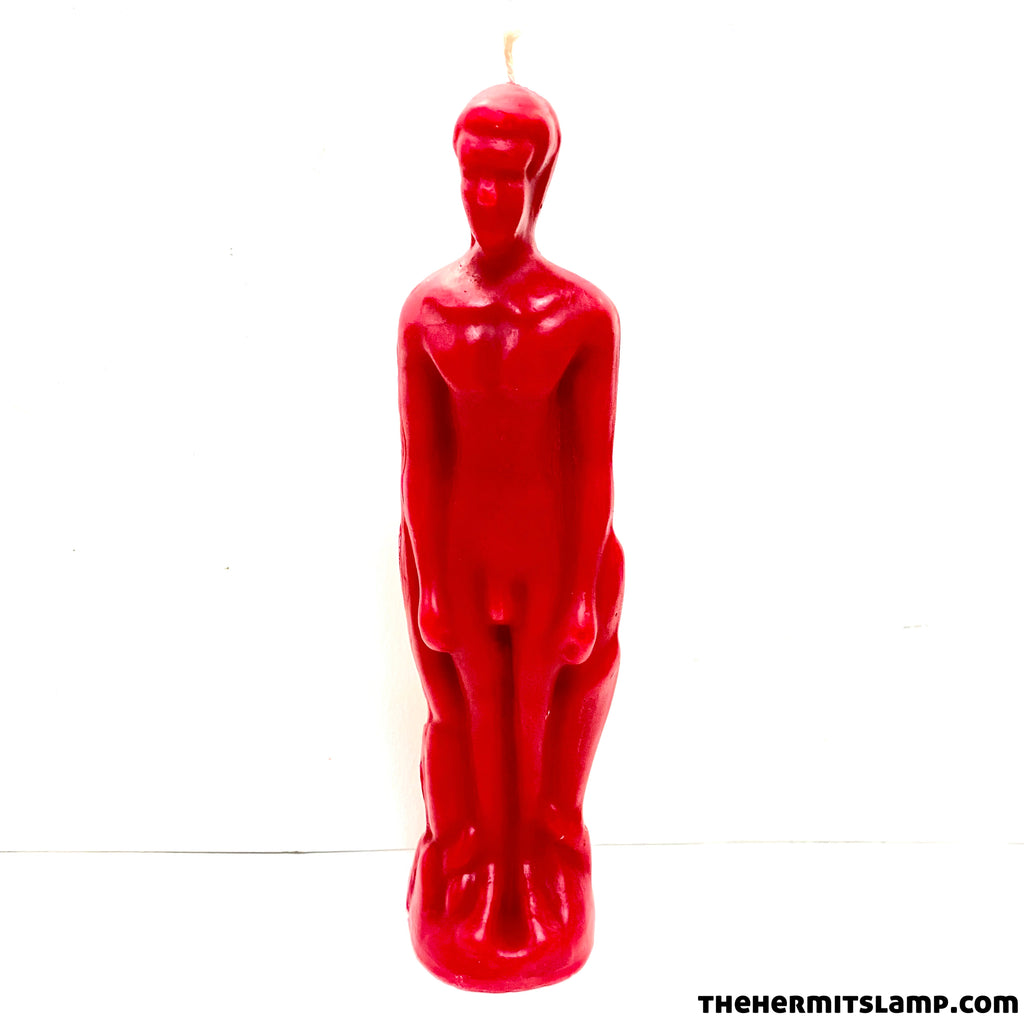 Figure Candles by Madame Phoenix (Multiple Options)
These candles come in both male and female presenting figures. Use them for any work involving a person; they can be used for spiritual and spellwork on yourself for money or love. They can be used for your mom, or another loved one for healing or protection. Whatever you can think of, you can do with these candles. Use two for reconciliation work. 
Green - for money and prosperity
Red - for passion, vitality and sex
Black - for spiritual/energy clearing and removal work
Pink - for love and romance
White - for cleaning, protection, and guardian angel work

Handmade by Madame Phoenix locally in Toronto. Vegan soy wax is unscented.