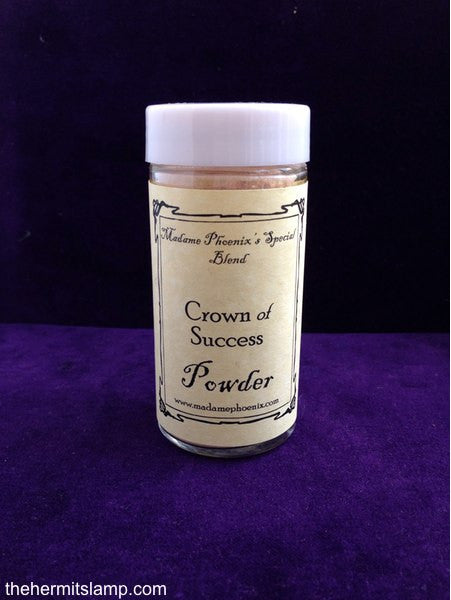 Crown of Success Powder
Use of Crown of Success as a body powder to create an aura of confidence when meeting with clients or coworkers, or sprinkle this powder where success is needed; dust in on any document that you need to have approved or test that you need to ace. 
All Madame Phoenix powders are individually hand made from potent natural ingredients, essential oils and herbs to ensure quality and care. Use these dusting powders for your body for a magically luxuriant experience.
Contains: Myrrh, cinnamon, sandalwood and magic.