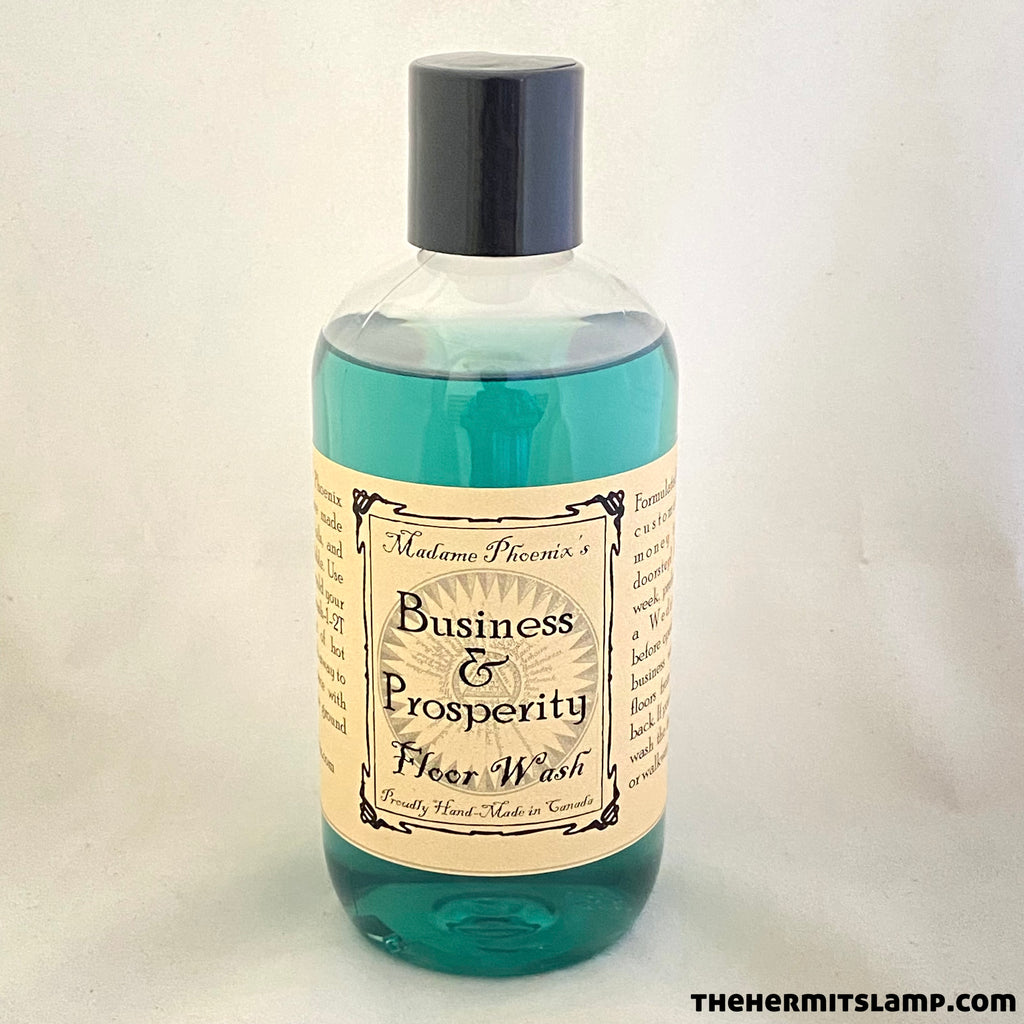 Business and Prosperity Floor Wash by Madame Phoenix
Before opening your doors for business in the morning, at least once a week and ideally to be done on a Wednesday, mop your store from front to back with this floor wash to draw customers and money into your place of business. If possible, also wash the front steps or walkway.
All Madame Phoenix Floor Washes are made with essential oils, and are biodegradable. Use them as you would your regular floor wash 1-2 tbsp. into a bucket of hot water and scrub away to infuse your space with magic from the ground up! Vegan.