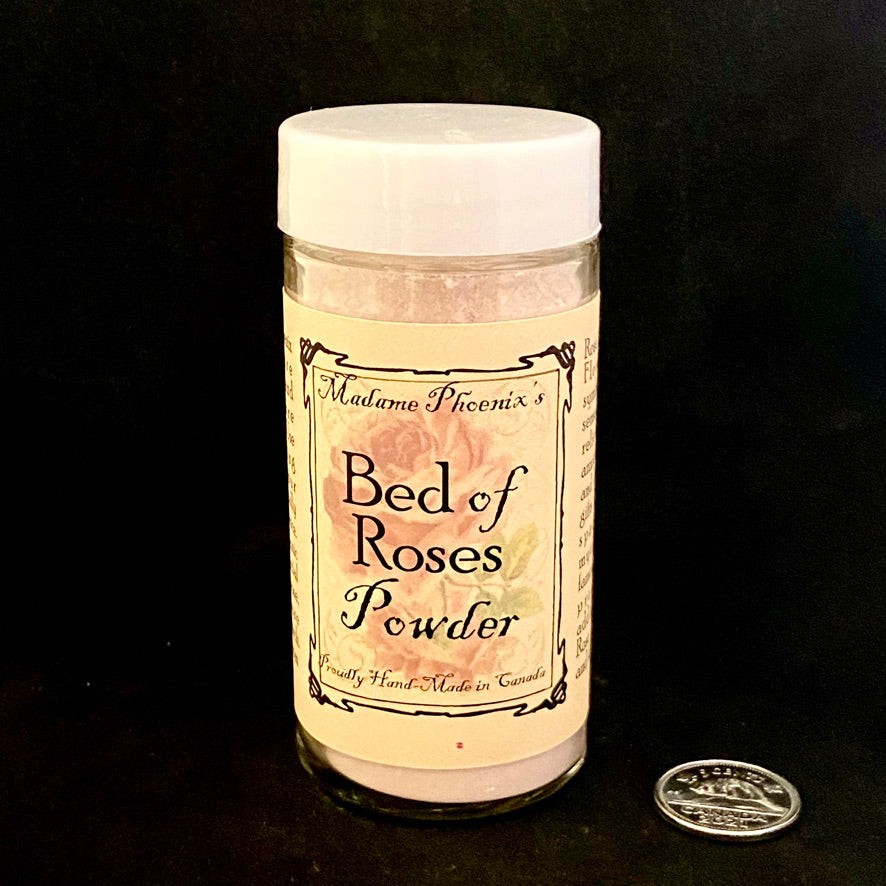 Bed of Roses Powder
Rose is the Queen of Flowers - an ancient symbol of love and sensuality; she aids in relieving insomnia, anxiety, nausea, stress, and lends her loving gifts to infuse and space with her mythic, warm and famously aphrodisiac properties.
In addition, essential Rose oil is antiviral and kills bacteria. 
All Madame Phoenix powders are individually hand made from potent natural ingredients, essential oils and herbs to ensure quality and care. Use these dusting powders for your body for a magically luxuriant experience.
Contains: Organic rose petals, essential oil of Bulgarian rose, rosewood and rose geranium, and corn starch.