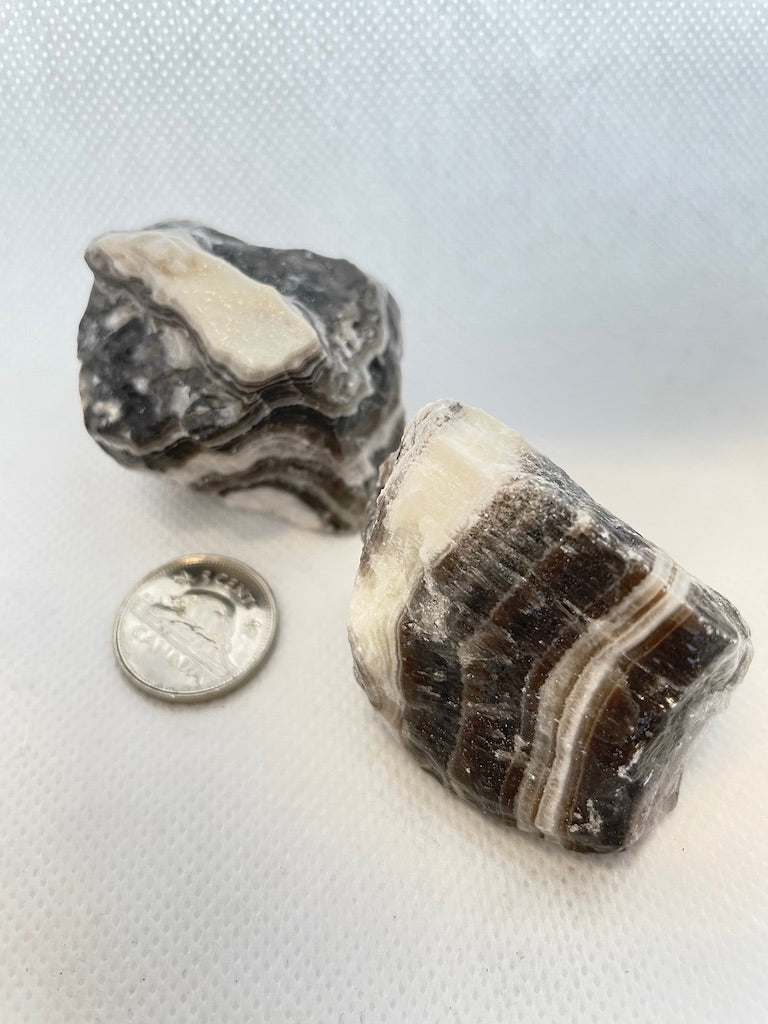 Zebra Calcite (Multiple Options)
Also known as Phantom Calcite.
This stone will help you transform your life. It will gently support you in clearing away all of your old demons, and transform everything about your life. This stone is also said to bring all of your negativity, past pain, and old hurts to the surface, so they can be seen and released. This stone is believed to build inner and outer strength, and help you achieve profound healing.