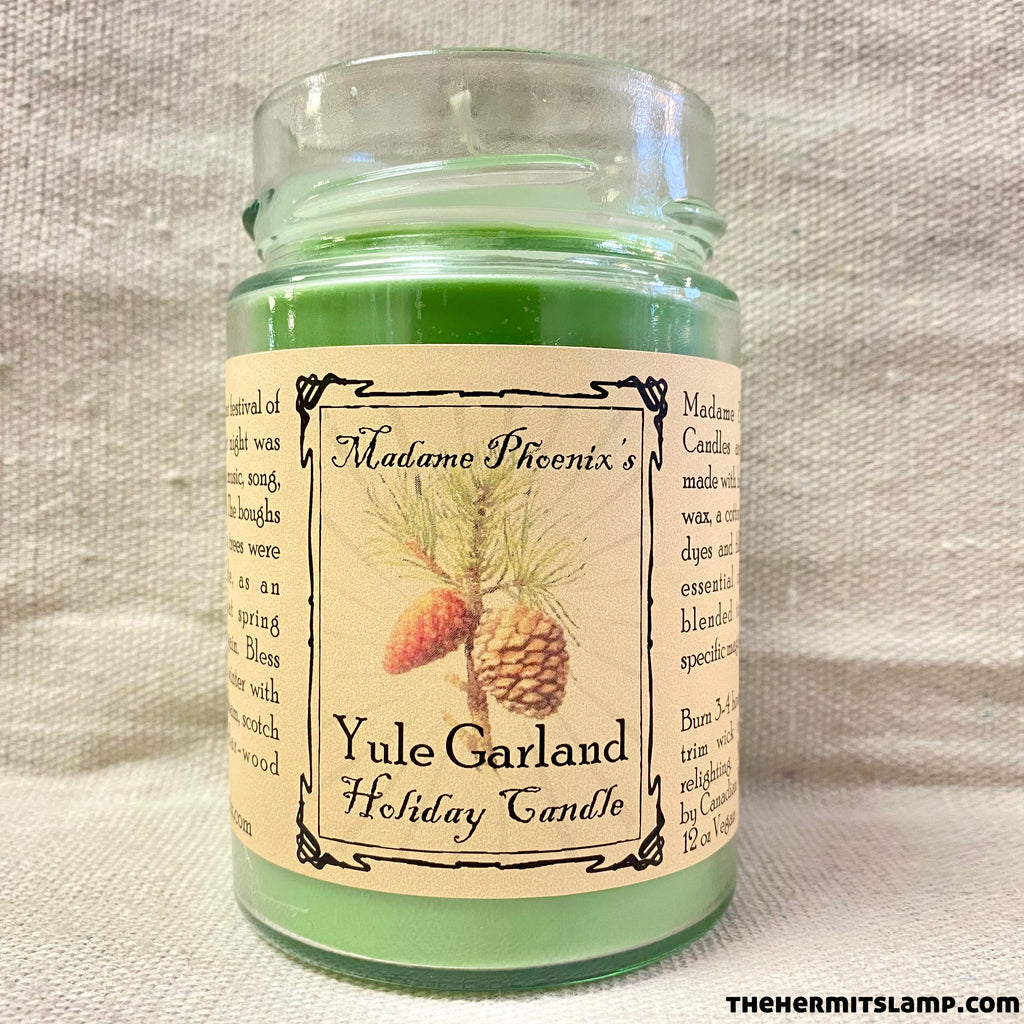 Yuletide Garland Holiday Candle by Madame Phoenix
During the ancient festival of Yule, the longest night was celebrated with music, song, fire, and feasting. The boughs of the evergreen tree were brought inside, as an affirmation that spring world come again. Bless your home this winter with fir balsam, scotch pine, and cedar-wood fragrant resins. 
Madame Phoenix 12 oz. candles are individually made with high quality soy wax, a cotton wick, natural dyes and filled with pure essential oils, expertly blended to achieve a specific magical effect. Vegan and Fair Trade. Candle lasts up to 72-90 hours.
Burn 6-8 hours at a time at most and trim wick to 1/4" before relighting.