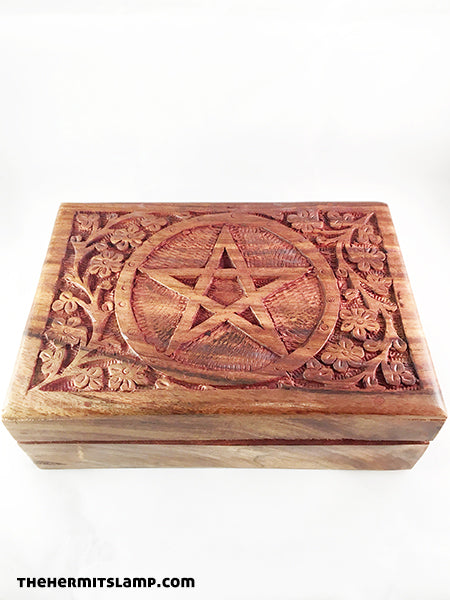 Wood Carved Trinket Box
Beautiful carved images into varying types of wood.
These are perfect boxes for storing keepsakes, trinkets, religious/spiritual objects, tarot decks, or ceremonial items for magick work.
Available in a variety of beautiful and intricately carved designs, including a Celtic Cross, the symbol for Om, the Goddess, and the Flower of Life.