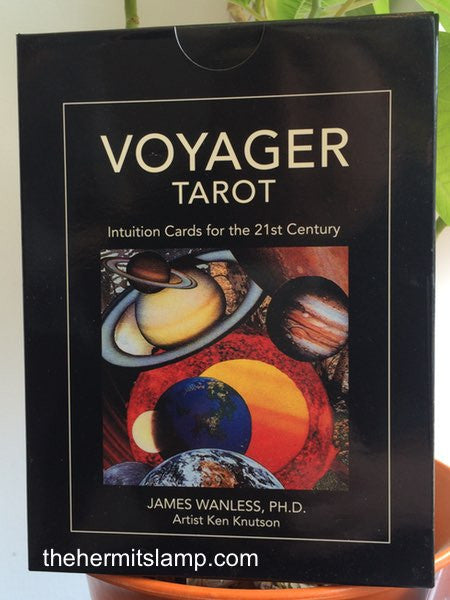 Voyager Tarot Deck by James Wanless
Experience the power of the symbols...
Pick a card a day and change your life!
Voyager Tarot shows you how to achieve your visions and dreams, creating the success you desire. Use the deck as an intuitive guide to forecast your future, reveal secrets of your subconscious and provide spiritual inspiration. This excellent decision-making tool can help you navigate life, enhancing business planning, relationship building and self-discovery.
78 cards and instruction book included.