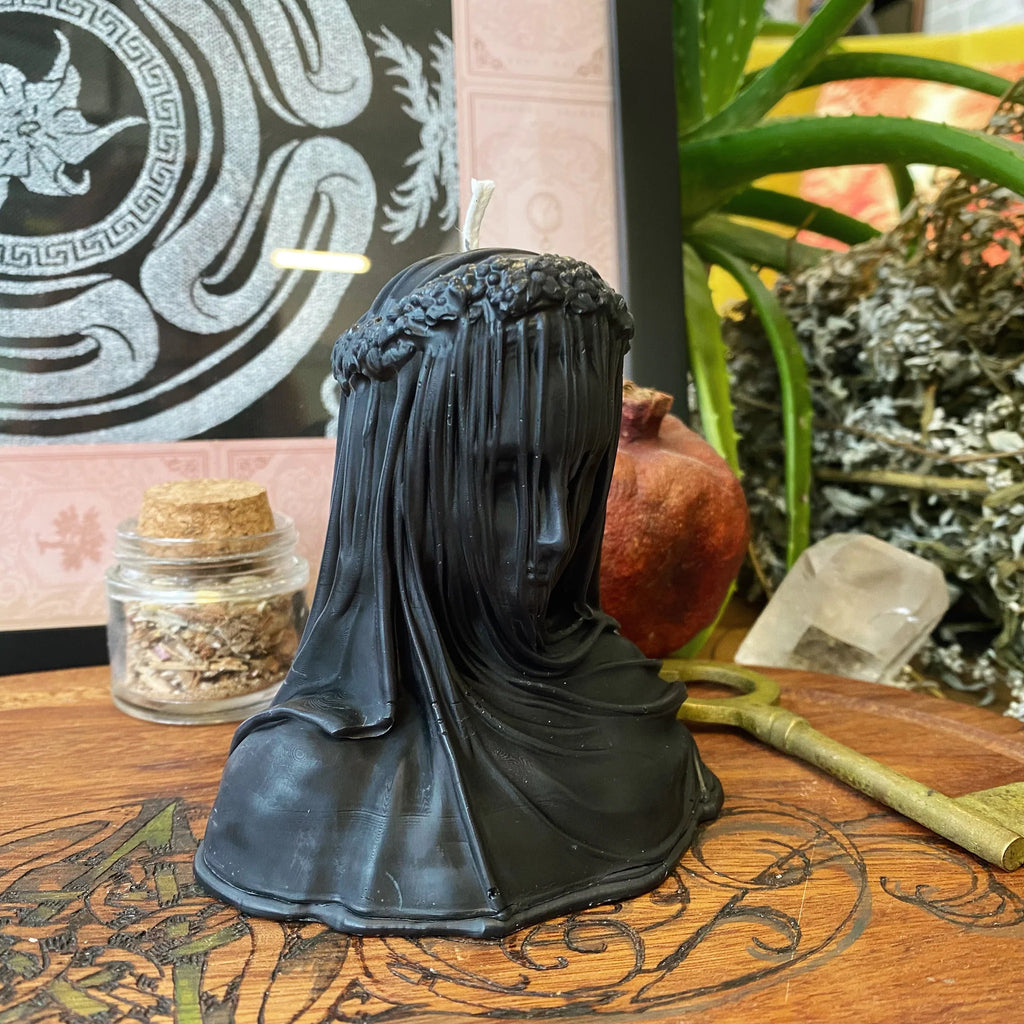 Veiled Goddess Altar Candles by Madame Phoenix (Multiple Options)
Burn these candles to honour the Veiled One- keeper of secrets, guardian of the gates of wisdom, Lady of Initiation.
Behind Her veil is the countenance of pure magic and power.
Available in Hekate, Persephone and Isis variations (black, pomegranate red and lapis blue respectively) perfect for a shrine or altar, initiation ritual or times of deep meditation and contemplation.