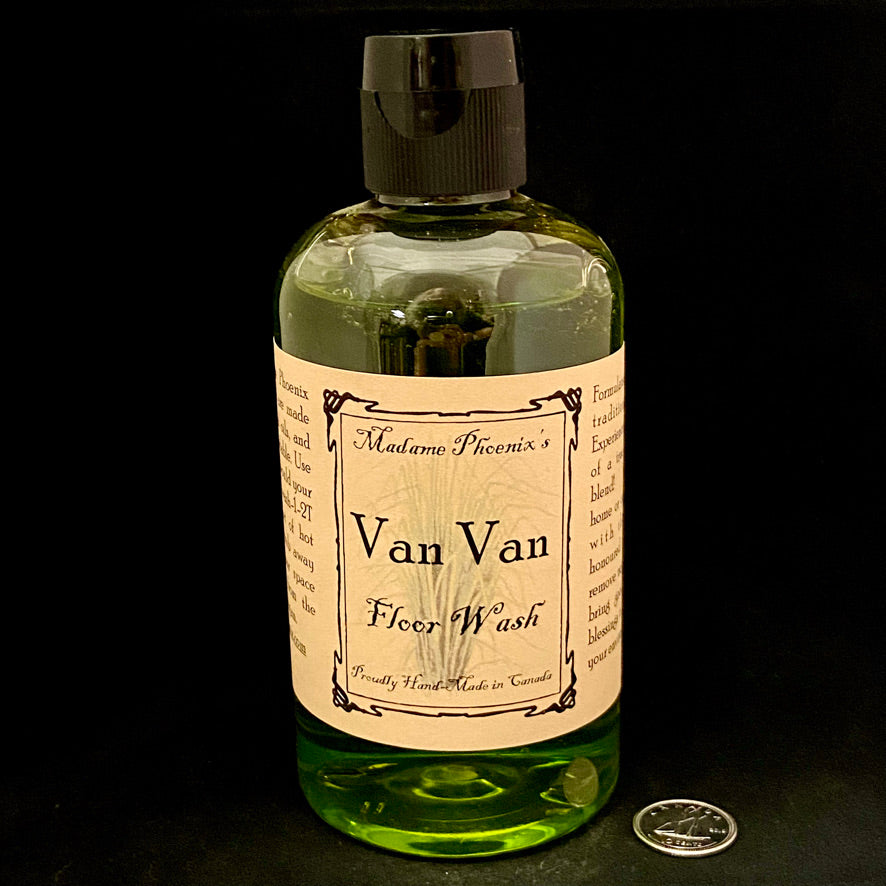 Van Van Floor Wash by Madame Phoenix
Formulated from the original hoodoo recipe, of a true Van Van blend! Wash your home or business with this time honoured formula for removing negative energy and bringing good luck and blessings to you and your environment.
All Madame Phoenix Floor Washes are made with essential oils, and are biodegradable. Use them as you would your regular floor wash 1-2 tbsp. into a bucket of hot water and scrub away to infuse your space with magic from the ground up! Vegan.