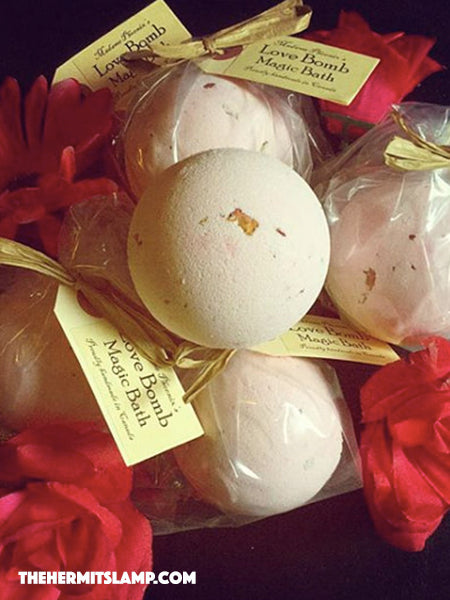 Love Bath Bomb by Madame Phoenix
Soak yourself and submerge your aura in this delicious loving bath bomb. Made from organic herbs, pure essential oils and gentle natural ingredients to help heal your heart chakra, foster healthy emotions and evoke positive loving energy in those you come into contact with!
Submerge yourself in this decadent bath to infuse your aura with a warm, sensual loving energy that attracts a smilier energy in others. This unique and potent bath bomb can also help to realign yourself to the natural flow of love in the Universe, and be loving to yourself.
Each of these bath bombs is individually hand made by Madame Phoenix in Toronto with pure essential oils, organic herbs and magical ingredients, charged and prepared to work their magic with your energy.


Approx. 9 oz/3"; Vegan
*Colour may vary from picture