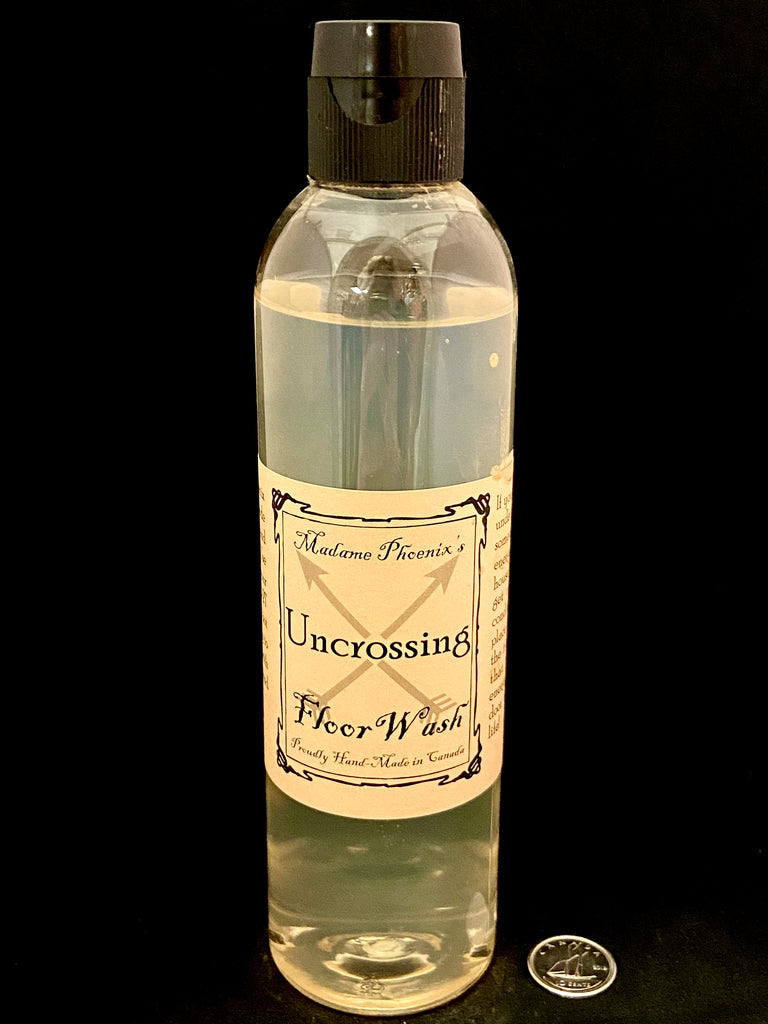 Uncrossing Floor Wash by Madame Phoenix
If you feel as if you have been crossed with negative energy; if things are just not going right for you and you feel weighed down by the cares and woes of life, use the Uncrossing wash on a Saturday during the Waning Moon to remove any ill wishing from your home.
All Madame Phoenix Floor Washes are made with essential oils, and are biodegradable. Use them as you would your regular floor wash 1-2 tbsp. into a bucket of hot water and scrub away to infuse your space with magic from the ground up! Vegan.