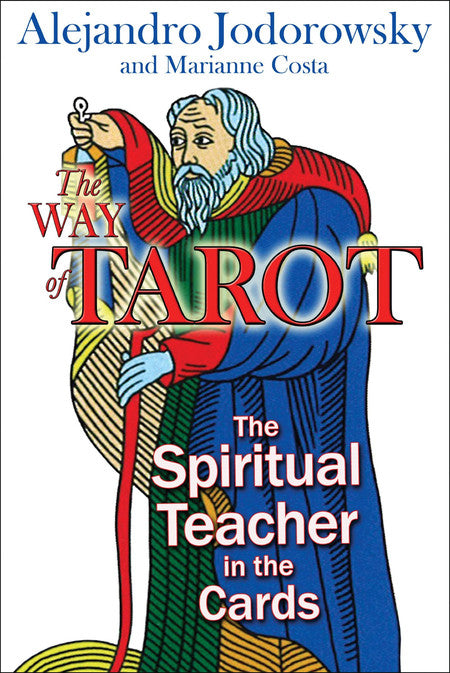 The Way of Tarot: The Spiritual Teacher in the Cards
A powerful book on the time-honoured Tarot de Marseilles, by Alejandro Jodorowsky & Marianne Costa.
Jodorowsky's profound study of the Tarot, which began in the early 1950s, reveals it to be far more than a simple divination system.
The Way of Tarot shows that the entire deck is structured like a temple, or a mandala, which is both an image of the world and a representation of the divine. The authors use the sacred art of the original Marseille Tarot -- created during a time of religious tolerance in the 11th century -- to reconnect with the roots of the Tarot's Western esoteric wisdom.