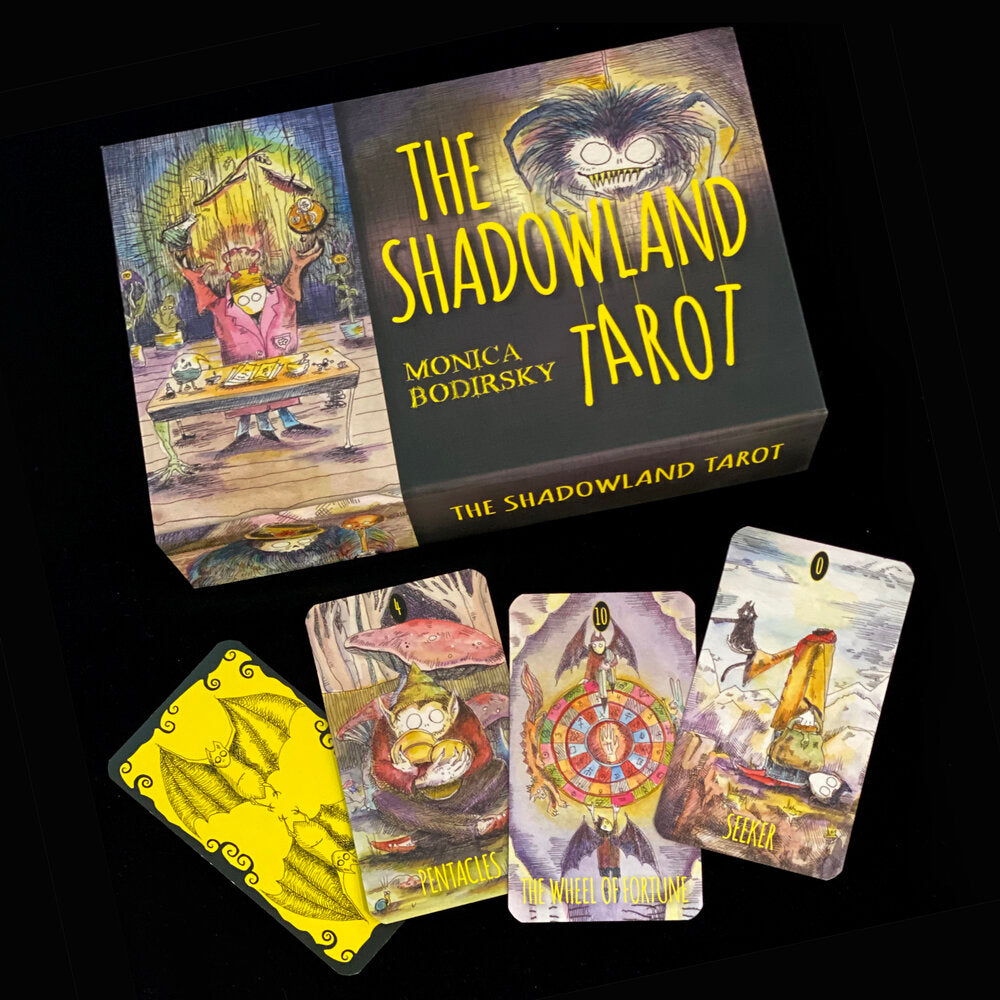 The Shadowland Tarot
Written and illustrated by Toronto artist Monica Bodirsky, this tarot deck and accompanying guidebook provide you with the vital creative tools you need to access your shadows and reveal hidden truths.
Alongside traditional tarot symbolism and meanings, the shadow aspects of our archetypal personalities are portrayed as 78 playful and quirky ink and watercolour creature cards that offer insight and guidance into our deepest selves.
The book consists of a detailed introduction to shadows and shadow work, card meanings, reflection questions, and easy-to-follow spreads to help you discover, contemplate, and integrate previously unacknowledged aspects of your life and personality. For beginners as well as seasoned readers and shadow workers, discover imaginative solutions to everyday challenges as well as complex or concealed conditions.
A matching companion bag for this deck is also available.