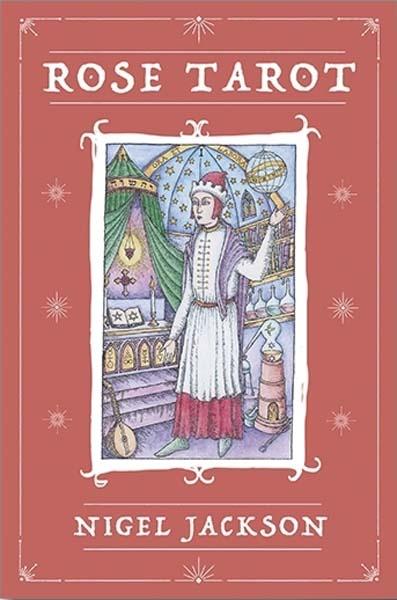 The Rose Tarot
Open the Eye of the Heart with the Divine Wisdom of the Ages
This elegant deck is unique in the simplicity of its linework combined with the richness of its symbolism and iconography, and will be a welcome addition to any collection. 
Author and artist Nigel Jackson developed the Rose Tarot based on his unparalleled expertise in the Hermeticists of the 17th century, the Illuminist Freemasons of the 18th century, and the romantic esotericists of the 19th century. 
Well-suited for oracular readings, cartomancy, and meditation, this powerful deck is patterned after the Marseille Tarot and blends elements that can be found both in the Rider-Waite-Smith Tarot and the Marseille Tarot.
Boxed kit (5 x 8") includes a 78-card deck (2 x 4") and a full-colour guidebook.