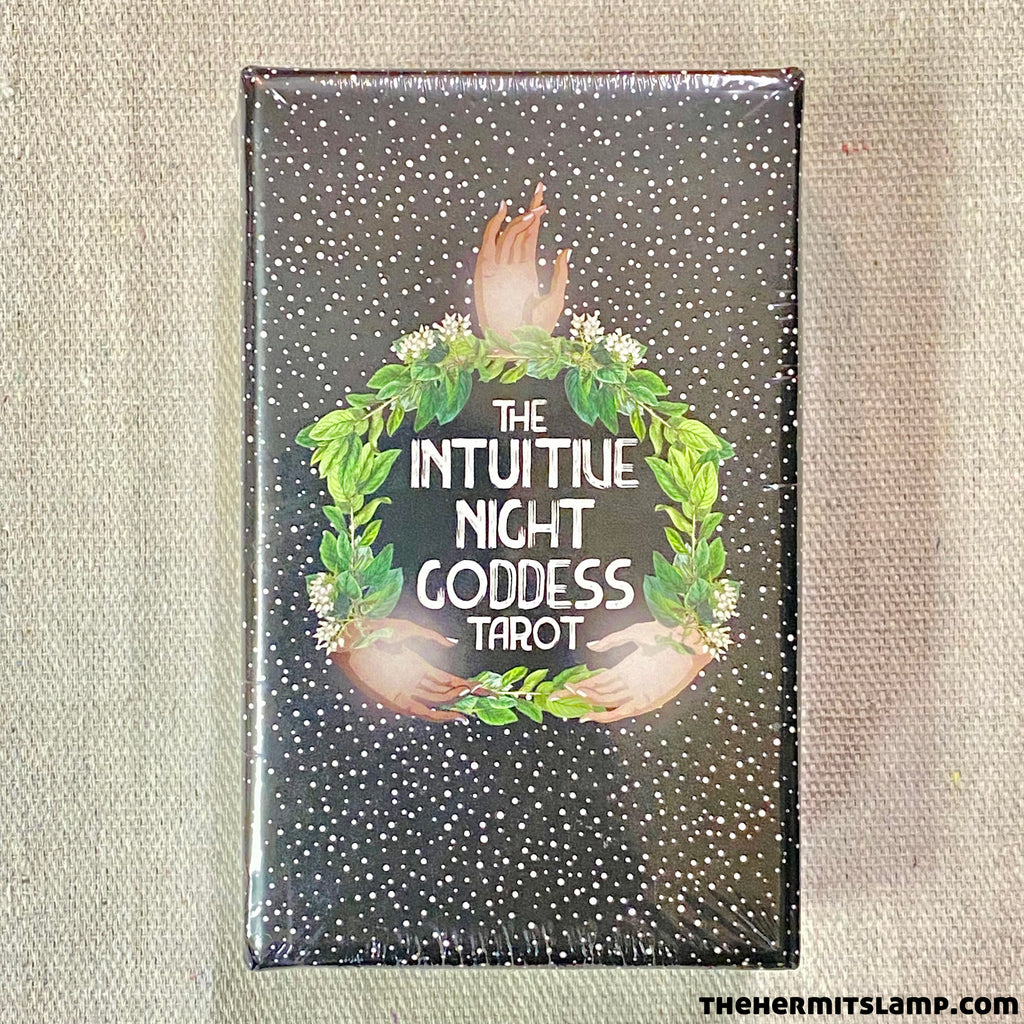 The Intuitive Night Goddess Tarot
Let the Divine Feminine guide your tarot practice with this non-gilded special edition deck and companion guide designed to help you connect with goddess magic without and within. 

It was in the twilight hours of one darkening day, alone in the deserts of the American Southwest, meditating on the abundance of spiritual power and connection all around, that the vision for these cards arrived. Nighttime scenes full of lush nature, animals, magic, and beauty, with goddesses standing proudly, fiercely, and wildly among them.

Through the medium of collage, an otherworldly array of goddess figures light upon mystical landscapes replete with symbolic flora and fauna, channeling Divine Feminine energy and inviting us to realize its surrounding potential. Rich in deep symbolism, this deck lifts from the traditional Rider-Waite-Smith, using its narrative to provide balance in the light and dark of life. The goddesses depicted by these cards are not specific, but rather archetypal composites from various cultures, becoming those we may recognize in each other and within our personal histories. They embody the timeless Divine Feminine spirit we all possess, regardless of gender or ethnic constructs. It infuses each of us with empathy, intuition, creativity, nurturing, sensuality, power, strength, and wisdom.

Through working with The Intuitive Night Goddess Tarot, you will discover your own power and magic as well as learn to trust in your intuition. Use these cards to find compassion and inspiration in your days and nights, to be in the fullness of who you are and are meant to be. This deck is great for both beginners and the most advanced of tarot lovers, offering increasing wisdom with every reading. Fall in love with every card as you journey through the cosmos.

The Intuitive Night Goddess Tarot includes 78 matte cards (70mm x 120mm) and a 144-page companion guide. NOTE: This edition does not have gilded-edges.