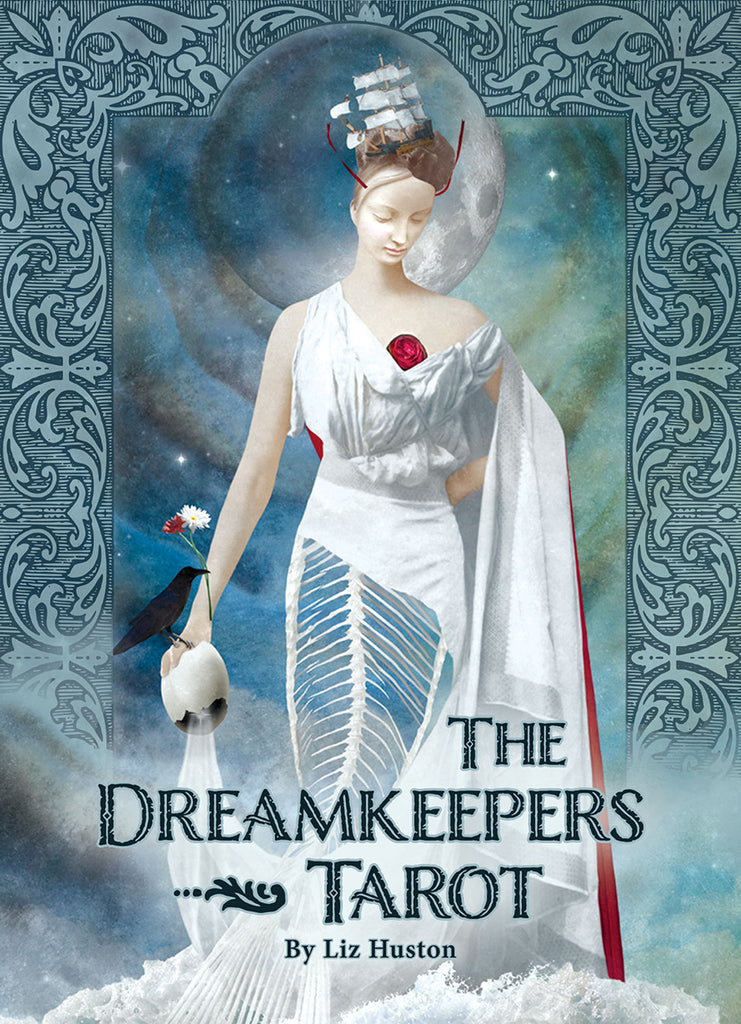 The Dreamkeepers Tarot
An original tarot deck that takes readers into the world of dreams and inner truths.
The intriguing imagery of the Dreamkeepers Tarot represents years of Liz Huston's journey of personal growth and healing. Huston presents tarot as a mirror that reflects our deep inner truths and reveals our hidden motivations, beliefs and expectations. Her art creates an alchemical blend of multiple paint media with digital photographic montage, offering signs and symbols to help the reader interpret tarot and all its wisdom.
After ten years of patient work, Huston self-published the Dreamkeepers Tarot in 2018 through a highly successful Kickstarter campaign. The original indie deck was released to wide acclaim, and in January 2021 US Games Systems released a newly updated version of this breathtaking deck.
Includes 78-card deck and 180-page illustrated guidebook.