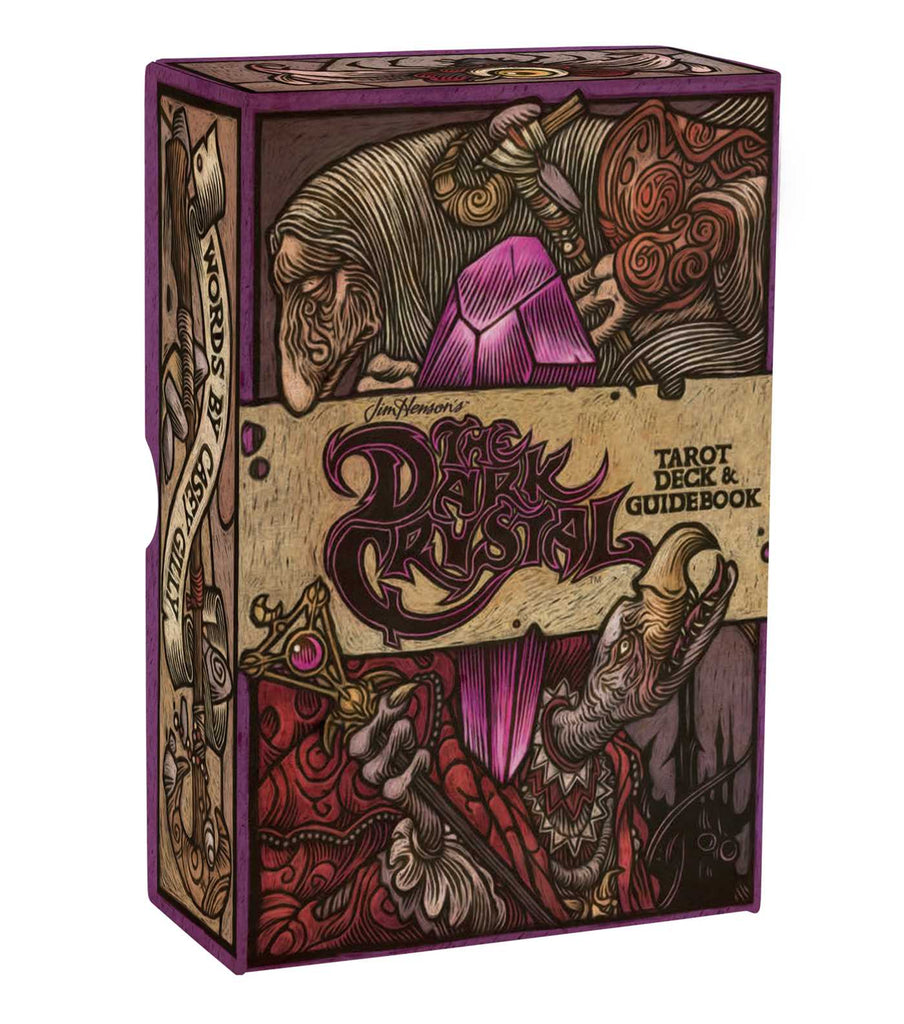 The Dark Crystal Tarot Deck and Guidebook
Let the wonder of Jim Henson's classic film The Dark Crystal guide you with this beautifully illustrated official tarot card deck.

Bring the world of Thra to your tarot practice with this fantastical take on the traditional 78-card tarot deck. This beautiful deck features enchanting, all-new illustrations of Jim Henson's beloved characters and creatures based on classic tarot iconography. Featuring both Major and Minor Arcana, the set also includes a helpful guidebook explaining each card's meaning and simple instructions for easy readings. Packaged in a sturdy, decorative gift box, this tarot deck is the perfect gift for fans of The Dark Crystal and tarot enthusiasts alike.