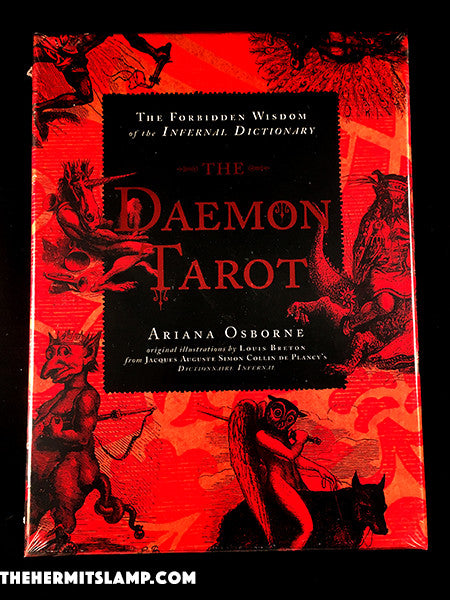 The Daemon Tarot
"The Forbidden Wisdom of the Infernal Dictionary"
A truly infernal deck, by Ariana Osborne.
For the 1863 sixth edition of his Infernal Dictionary, a volume filled with entries about magic and the occult, demonologist Jacques Auguste Simon Collin de Plancy commissioned over five hundred unique engravings - including 69 signed illustrations by Luis Breton, mostly compelling portraits of named daemons.
Now author Ariana Osborne has created a matched set of 69 cards out of Breton's works and written a companion book of illustrated entries for each. These entries detail each deamon's attributes compiled not only from the dictionary, but from a variety of other sources; Osborne's own interpretations and insights into the subject of each card; and focused meanings to use in a traditional one-card draw or a six-card spread - "The next best thing to dragging a daemon into your living room to answer all your questions"