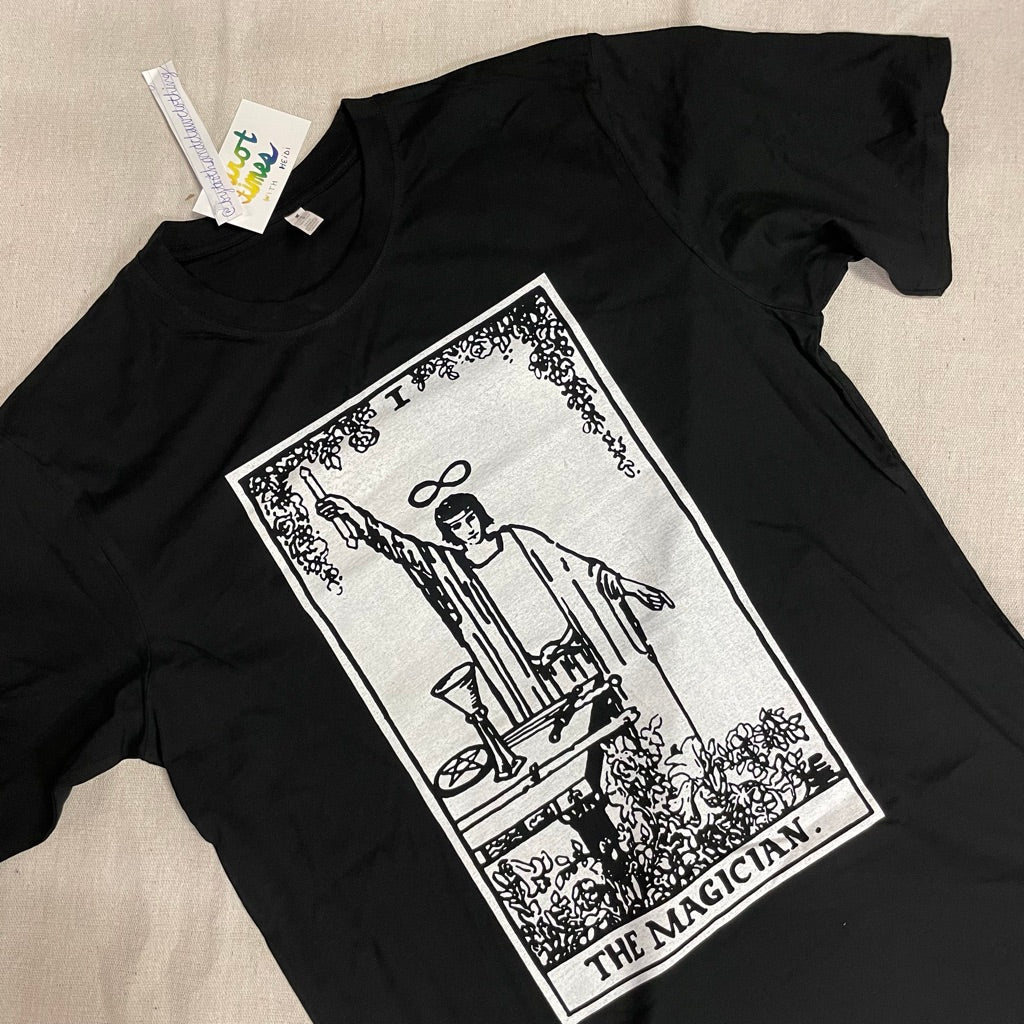 Tarot T-Shirts from By Tooth and Claw Vintage
These awesome hand-printed tarot shorts are made in BC by Tooth and Claw Clothing. These shirts are available in-store!
Please double-check you are getting both the shirt and the style you want. Other variations will arrive regularly, so please check back with us. 
Sizing charts and measurements available below: