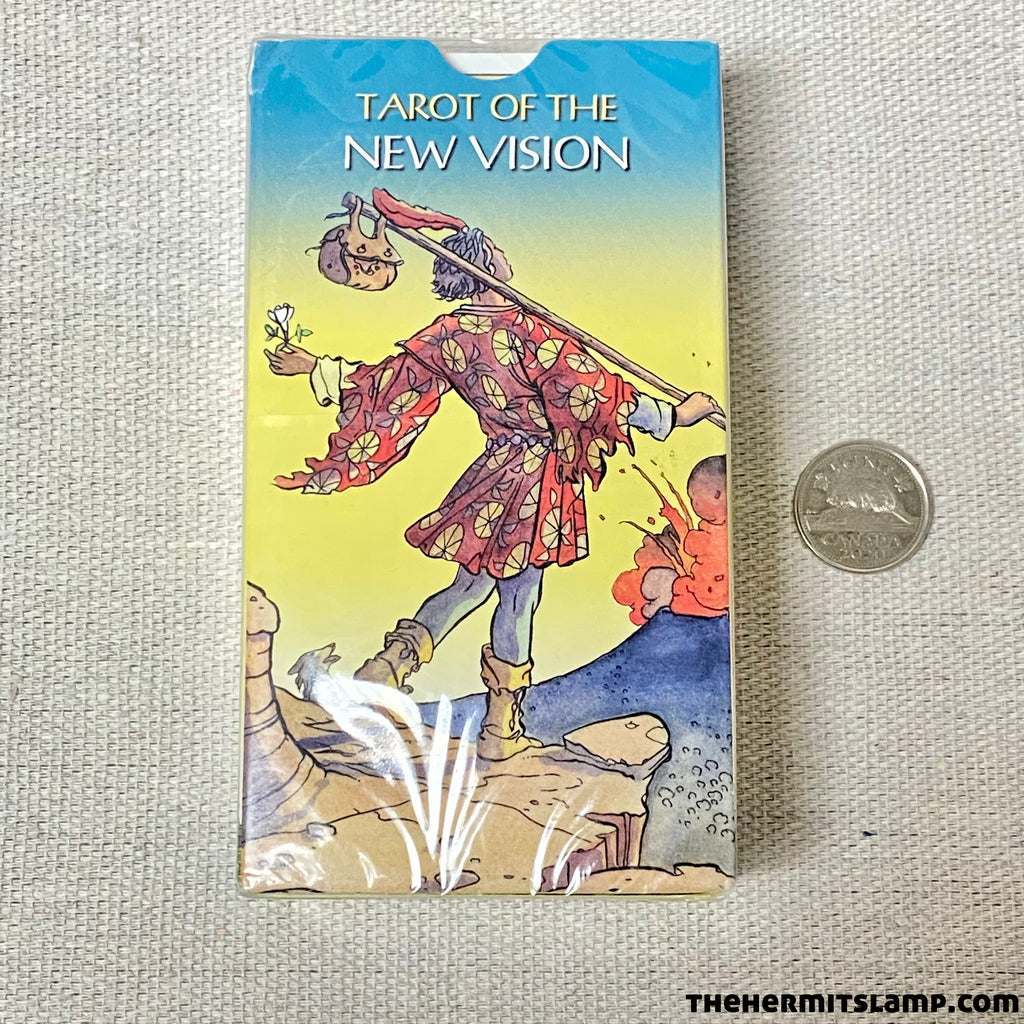 Tarot of the New Vision (Multiple Options)
Discover the hidden secrets of this popular take on the iconic Rider-Waite-Smith deck...
Peek behind these well-known images and see what was, until now, just out of sight. What would the woman in the Two of Swords see if she took off her blindfold? Ever imagine someone or something behind the mysterious High Priestess? Change your perspective, add depth to your readings, and satisfy your curiosity, with this one-of-a-kind tarot deck that features the colourful and expressive artwork of artists Gianluca and Raul Cestaro.
A controversial deck to be sure, given the wide range of interpretations possible with the original Rider-Waite-Smith imagery. But nevertheless, this deck is sure to turn heads and provoke fascinating, thought-provoking conversations.
The companion booklets for most Lo Scarabeo decks are in five languages: English, Spanish, French, Italian, and German.
Available either as a deck and book set (Includes full 78-card deck and multilingual guide book with cartomantic instructions), or as a standalone deck with instructional guide booklet.