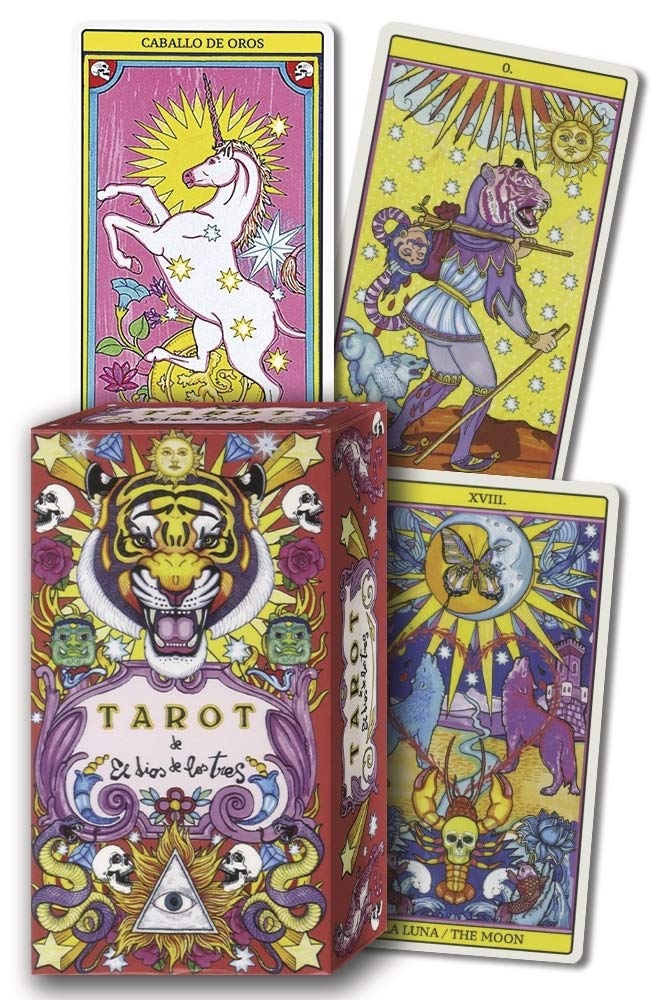 Tarot de El Dios de los Tres
From Spanish artist Javier Navarro, comes a tarot deck bursting with colour and energy.
Lively and exciting, this Rider-Waite-Smith-style deck invites you to experience tarot symbols and meanings in vivid colour. These illustrations encourage readers to live out loud and embrace the bright opportunities around them. Each card is a feast for the eyes with dynamic movement and energy. Brilliantly imagined and developed with the boldest of choices, this deck brings unsurpassed energy to any reading. Whether you are a seasoned reader or just beginning with tarot, the cards in this deck are an invitation to a lifetime of transformative practice.
Boxed deck (2¾ x 4¾) includes a 78-card deck and instructional booklet.