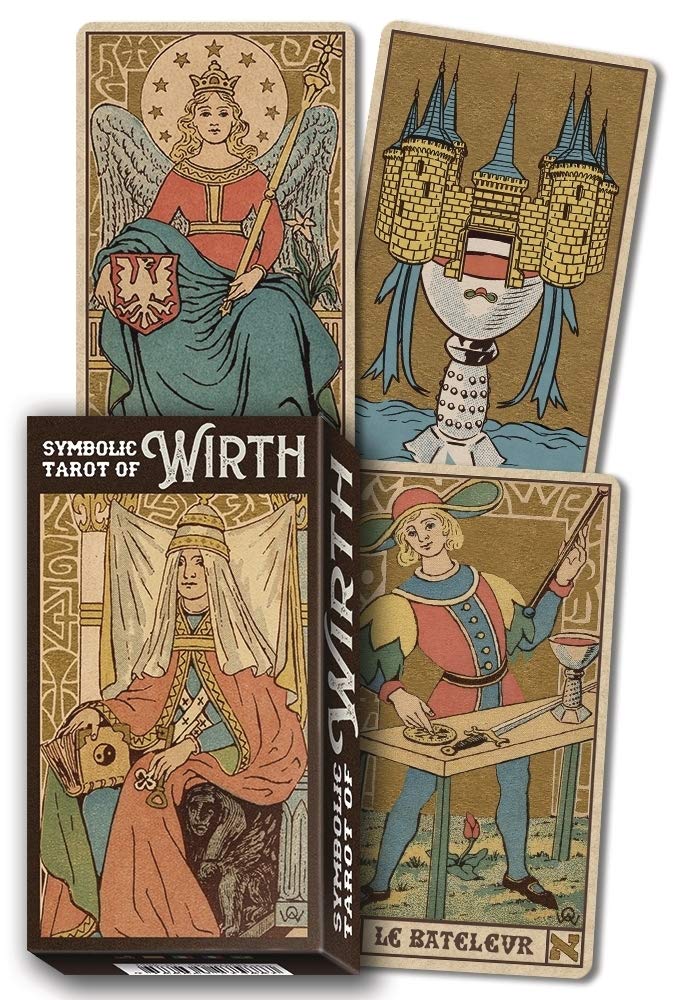 Symbolic Tarot of Wirth
The original Wirth Tarot was a deck of Major Arcana cards based on the Marseille Tarot, but with the addition of many more overt occult symbols. The Symbolic Tarot of Wirth completes Wirth's original project with the addition of a carefully researched and compiled set of Lower Arcana cards that completes Wirth's occult system of Tetrads. This beautiful deck is a treasure for readers and collectors alike. It is printed in five colours; the fifth colour is a special golden hue that gives the cards a truly unique visual essence.
Pack includes full 78 card deck.
About the Authors
Oswald Wirth (1860 – 1943) was a Swiss occultist, Kabbalist, and Freemason. The author of many books of esoterica, he is most well-known for publishing, in 1889, a version of the Marseille Tarot known as the Wirth/de Guaita, initiating an era of reimagined tarot decks that continues in the present day.
Mirko Negri is a tarot expert and author based in Italy.