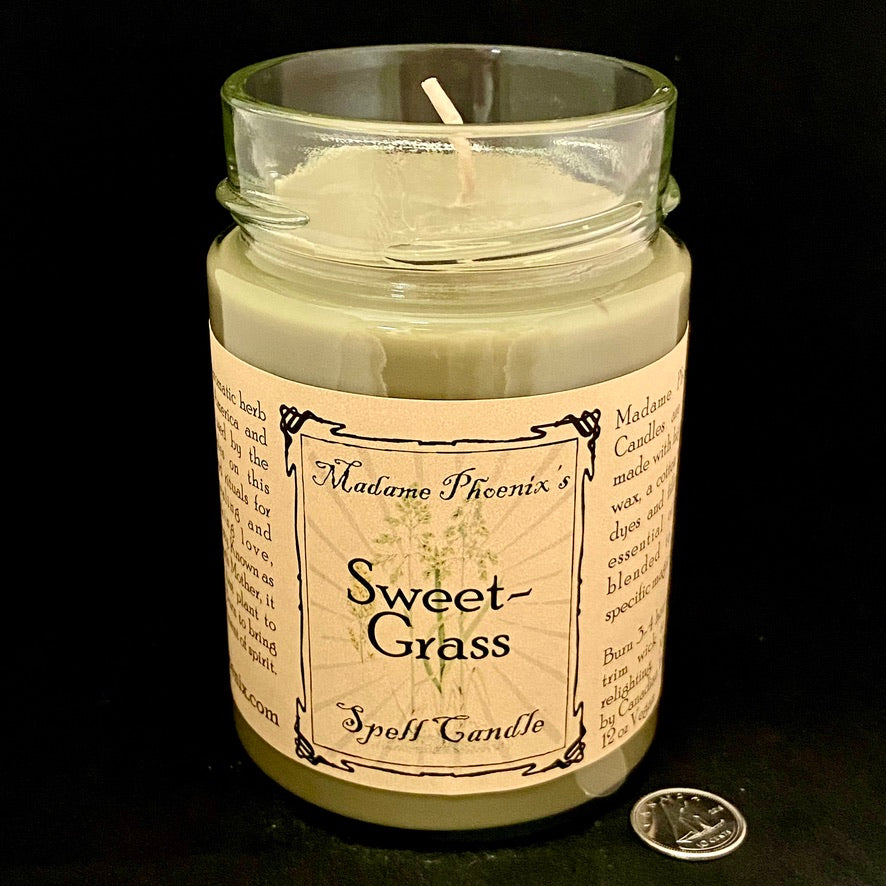 Sweetgrass Spell Candle by Madame Phoenix
Sweetgrass is an aromatic herb native to North America and Europe. Widely used by the indigenous peoples on this continent in sacred rituals for purification, healing and blessing - evoking love, kindness and honesty. Known as the hair of the Earth Mother, it is said to be the first plant to cover the land. Burn to bring peace and contentment of spirit. 
Madame Phoenix 12 oz. candles are individually made with high quality soy wax, a cotton wick, natural dyes and filled with pure essential oils, expertly blended to achieve a specific magical effect. Vegan and Fair Trade. Candle lasts up to 72-90 hours.
Burn 6-8 hours at a time at most and trim wick to 1/4" before relighting.