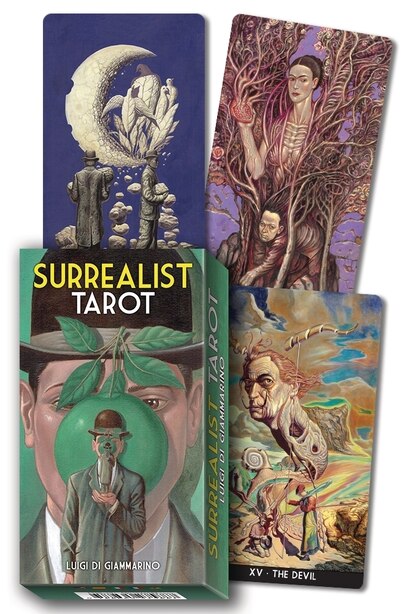 Surrealist Tarot
Inspired by the surrealist art movement of artists like Magritte and Dali, this boldly imagined deck calls to mind the strange beauty of dreams and all the meaningful randomness that comes along with them.
Designed for those who relate most strongly with the dream-like aspects of waking life, these cards ask as many questions as they give answers, opening the mind to new connections that otherwise may never have been made.
Featuring delightfully detailed art that drips with creative imagery, this deck is destined to become a favourite among readers who perceive reality in their own singular fashion.
Boxed deck (2¾ x 4¾) includes a 78-card deck and instructional booklet.