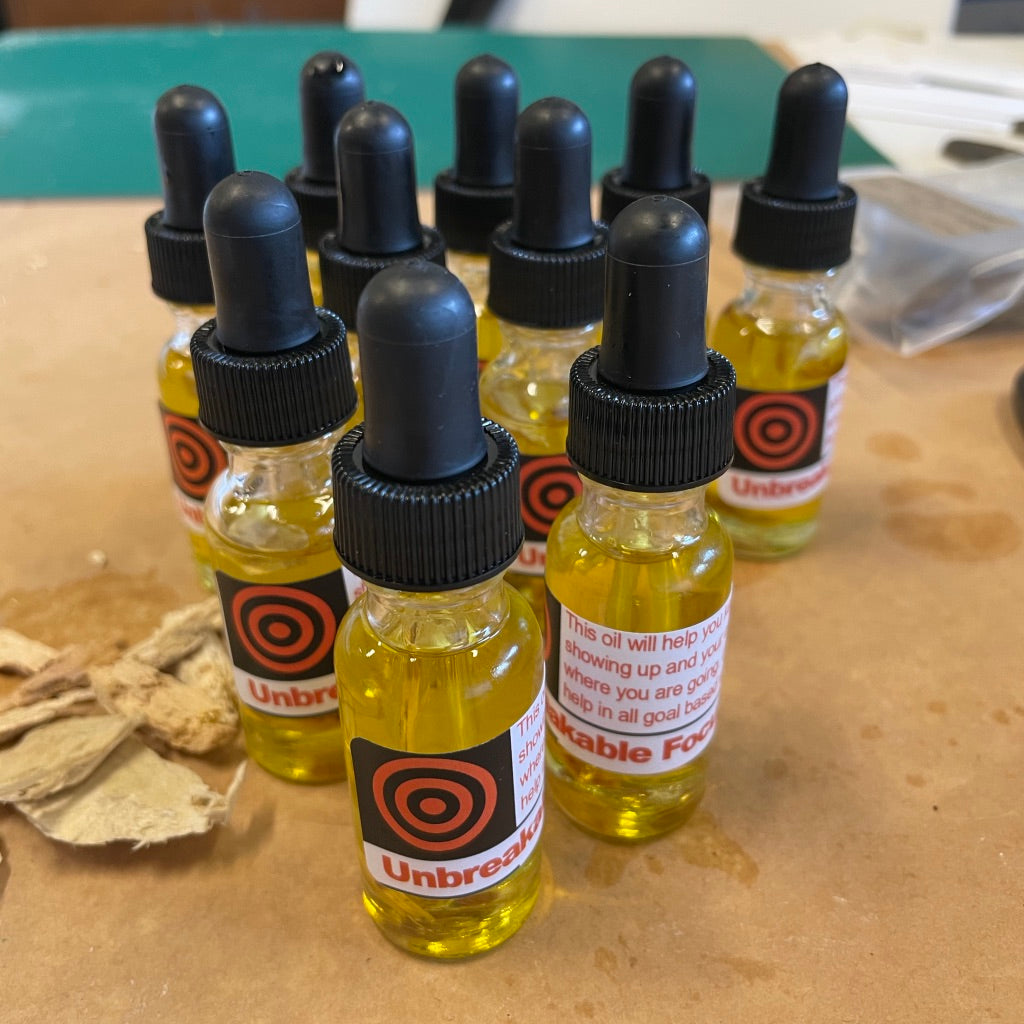 Stones & Bones Unbreakable Focus Oil
Need more focus? This oil was made for you. The formula for this blend came from spending time in the woods and communicating with the animals, learning from what they could teach me about productivity. From their energies, I learned the formula for this oil. This unique oil blend combines ylang ylang, anise seed, orange, and rose geranium with a carrier oil. It also includes wood from trees worked on by woodpeckers and beavers, and it includes elemi resin - one of my all time favourites for clarity, presence, and attention. This oil will banish procrastination, and keep you on track for your goals. 
Approx. 15 ml. 
External use only. Test first. May damage surfaces.