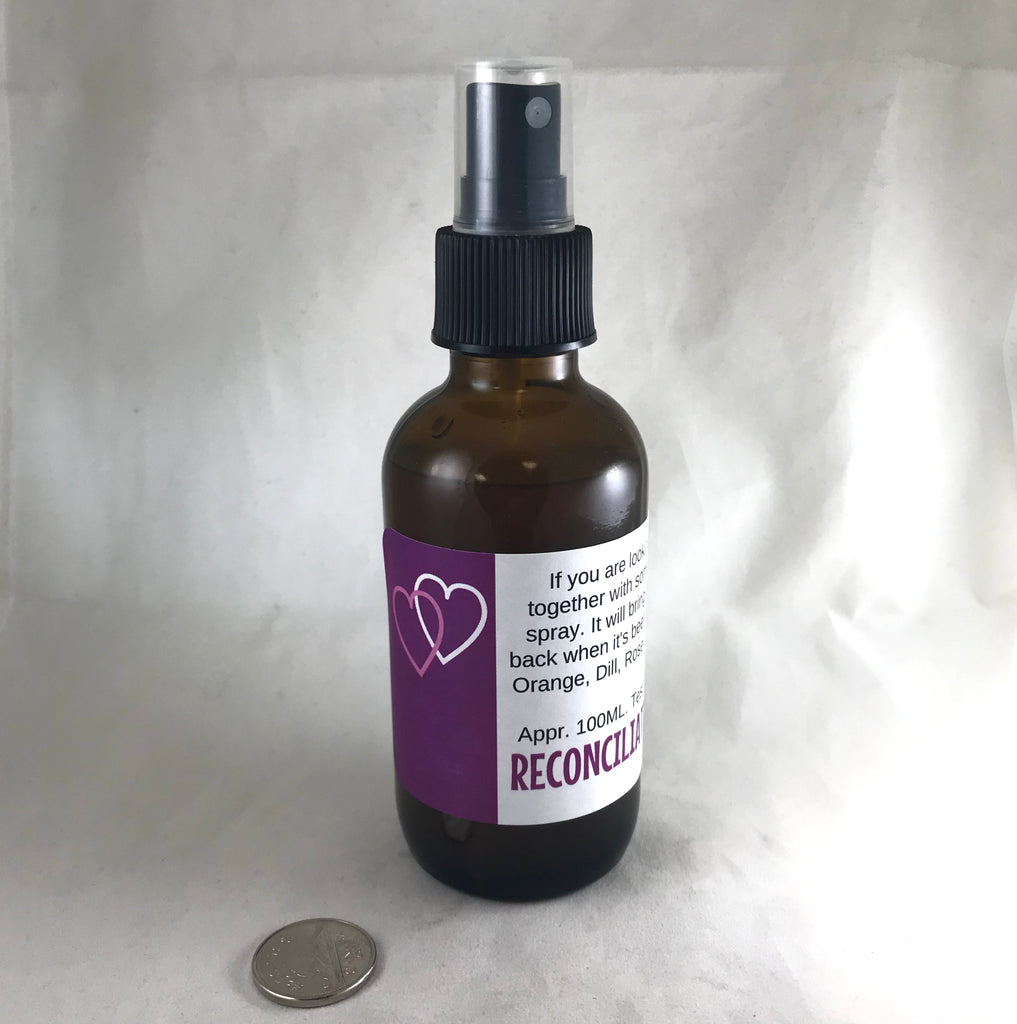 Stones & Bones Reconciliation Spray
If you are looking to get back together with someone this is the spray. It will bring peace and love back when it's been lost.  Cinnamon, Orange, Dill, Rose, and Rose Quartz give this spray its power. 
Also available in an oil formula. 

External use only. Test first. May damage surfaces.