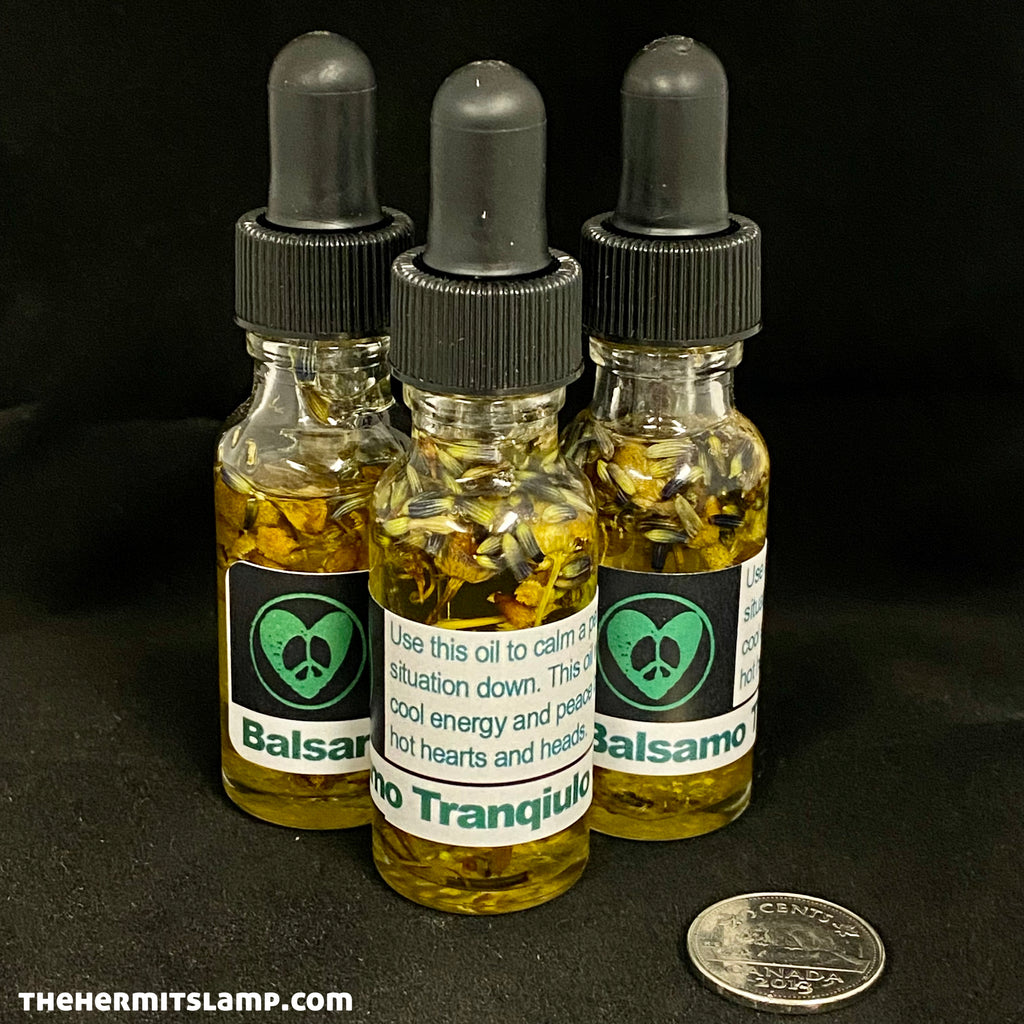 Stones & Bones Balsamo Tranquilo Oil (Calming Balm)
Use this oil to calm a person or situation down. This oil will bring cool energy and peace back to hot hearts and heads. Vanilla, Lavender, Thuja, Neroli, and Wormwood give this oil its power. 
Put a few drops around where the situation or person is to calm them down. Apply to a white figure candle and pray over it for a specific person or a white candle 7 day candle for a situation.

Approximately 15 ml. External use only.