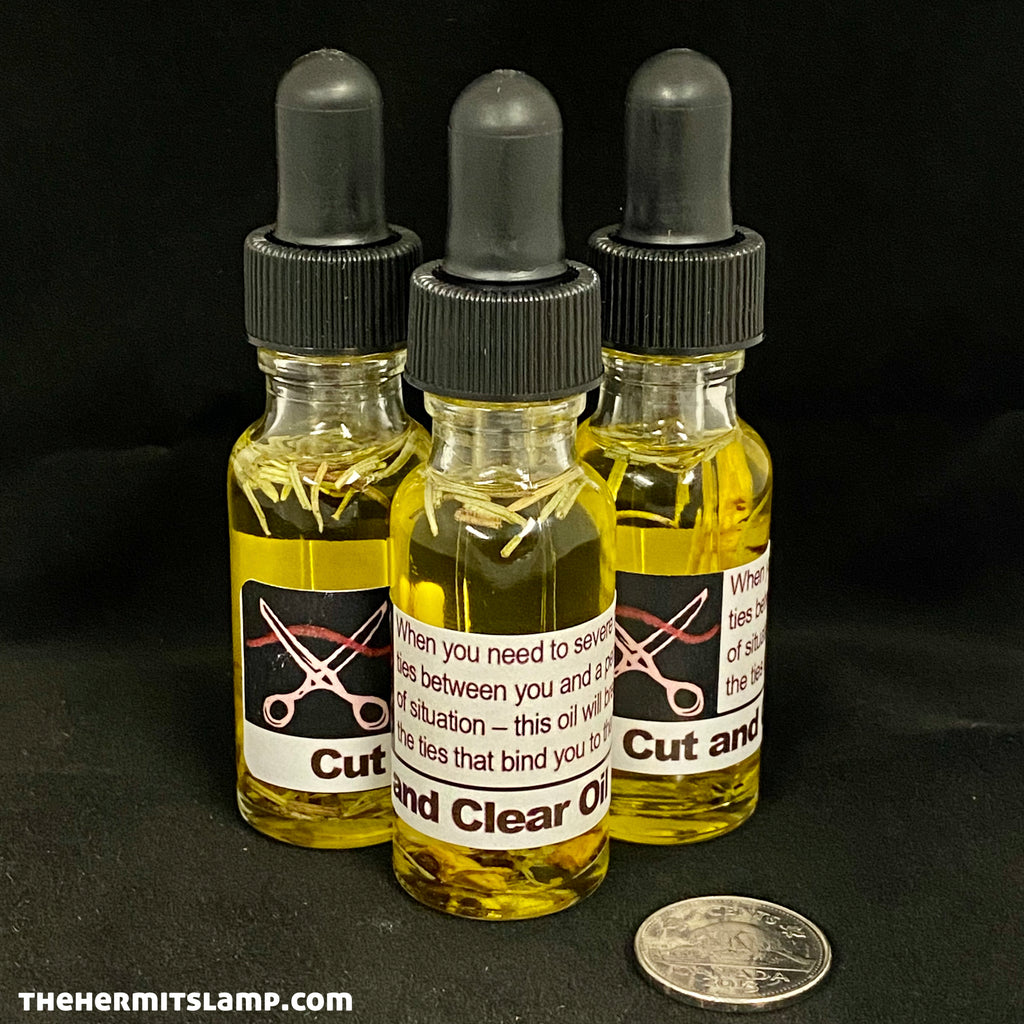 Stones & Bones Cut and Clear Oil
When you need to severe the ties between you and a person of situation – this oil will break the ties that bind you to them. Camphor, Veti Vert, Basil, Clary sage, Rosemary and Burdock give this oil its power. 
Apply to two black candles with the name of the persons who need to be separated on it. Move them apart daily for 9 days applying a bit more oil daily. On the 9th day burn the candles, to cut the ties that bind you to bad situations.
Approximately 15 ml. External use only.