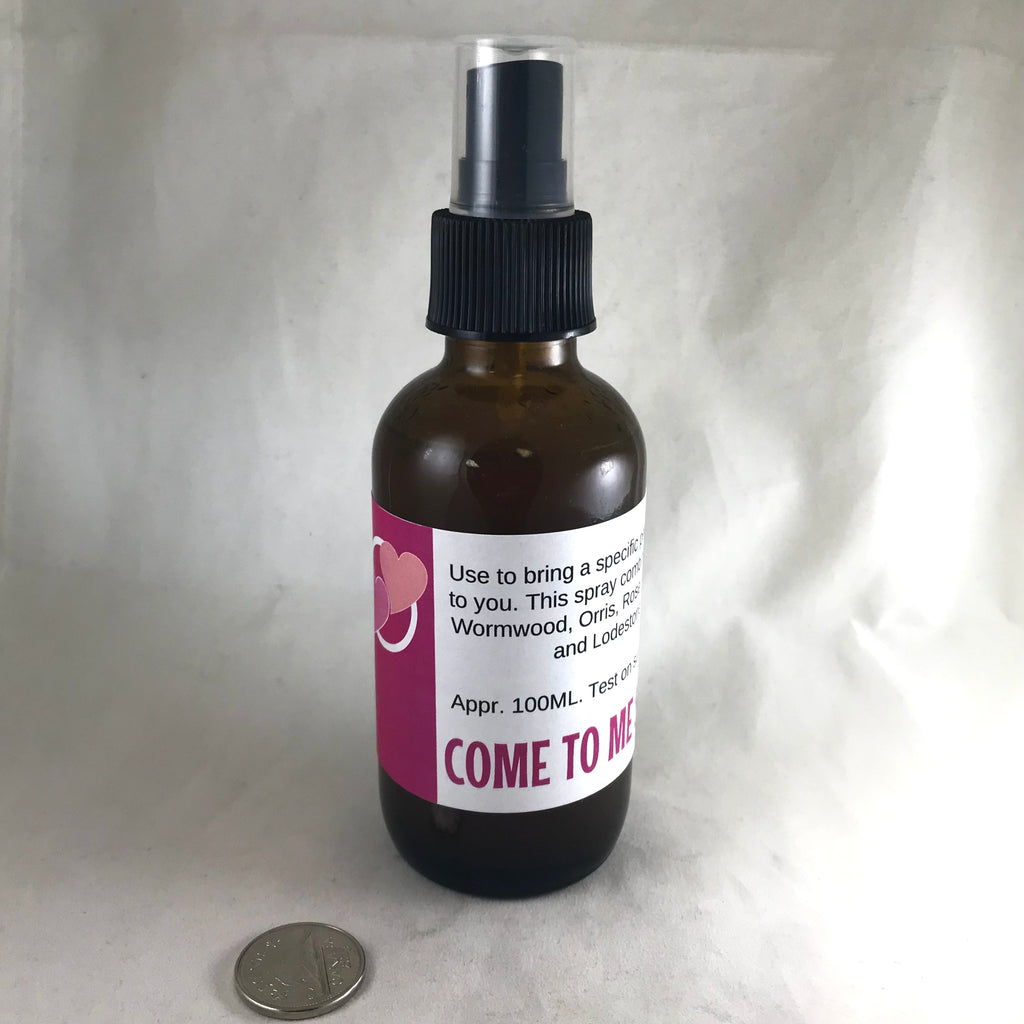 Stones & Bones Come To Me Spray
When you need to severe the ties between you and a person of situation – this oil will break the ties that bind you to them. Camphor, Veti Vert, Basil, Clary sage, Rosemary and Burdock give this oil its power. Approximately 100 ml. 

Also available in an oil formula. 
External use only. Test first. May damage surfaces.