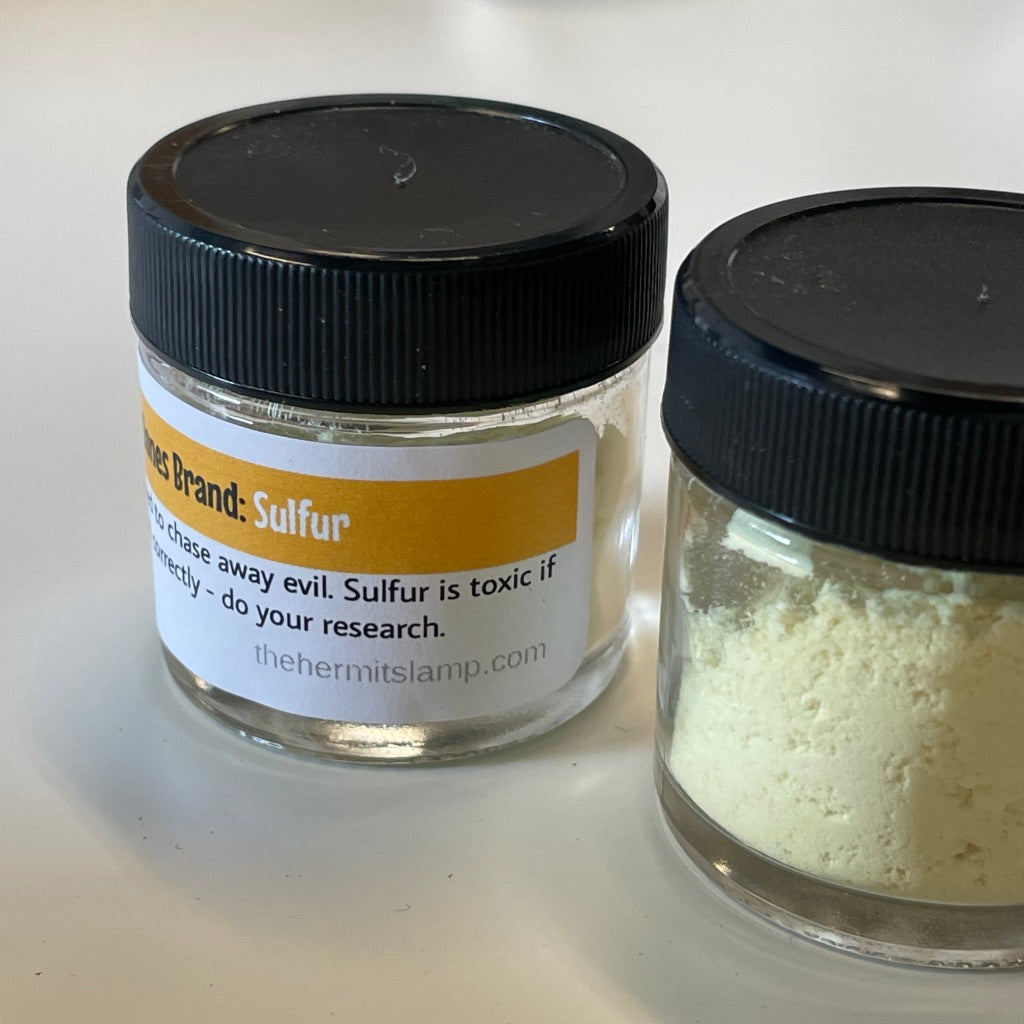 Stones & Bones Brand Sulfur
Sulfur is used to chase away evil. It is said to clear everything from your house - so be sure to invite back the energies you want after. Associated with Fire, the sun and sometimes Saturn. Sulfur is toxic if not handled correctly - do your research.
Wear gloves and eye protection when handling. Do not inhale, consume, or burn in an enclosed space. 
1/2 ounce in a resealable tin or glass jar. Burn on Charcoal Disks.
Magical properties are in no way guaranteed.