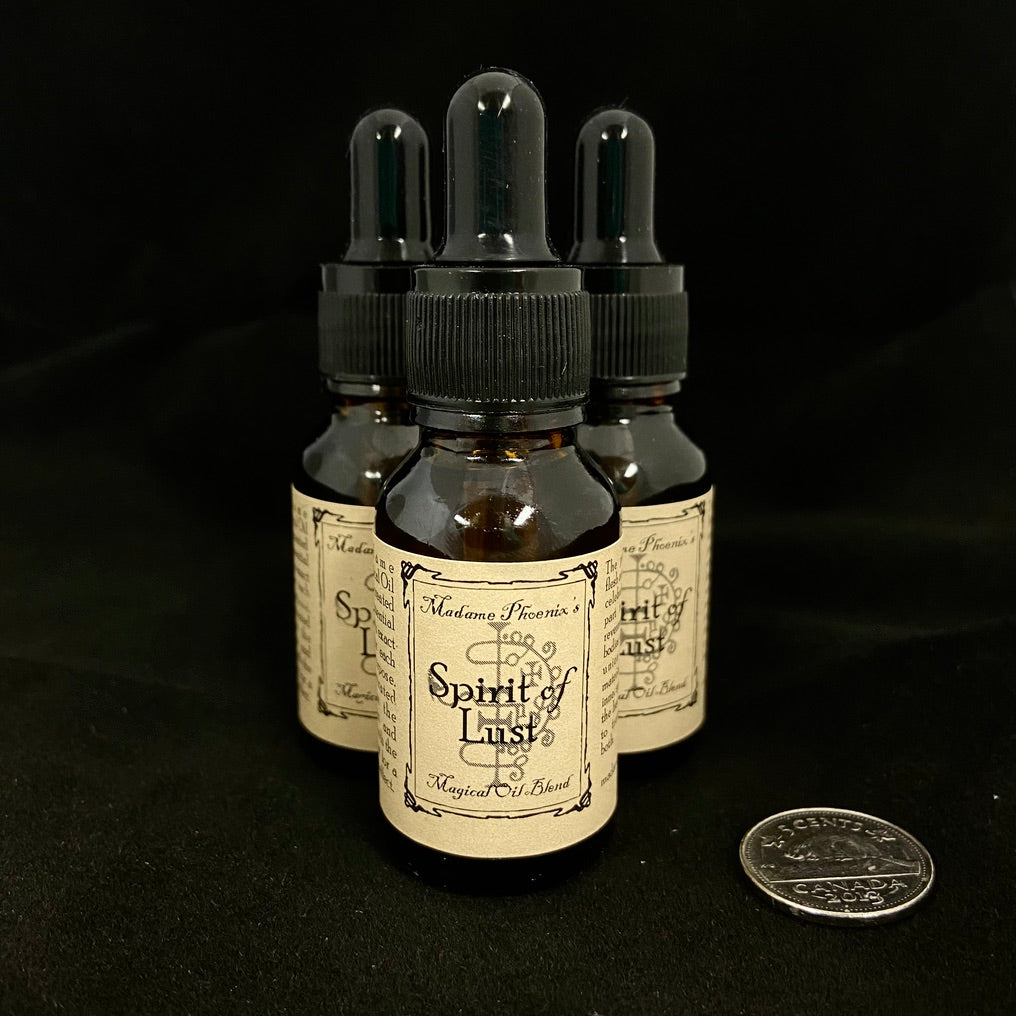 Spirit of Lust Oil by Madame Phoenix
This lushly blended oil is worn or diffused in a candle based diffuser to evoke an atmosphere of sensual delights and indulgences.
Use to set the mood in your home or as part of a love magic ritual; sacred sexuality is important and powerful!
Notes of wet roses, ripe fruit, soft leather and more.
15ml
Vegan