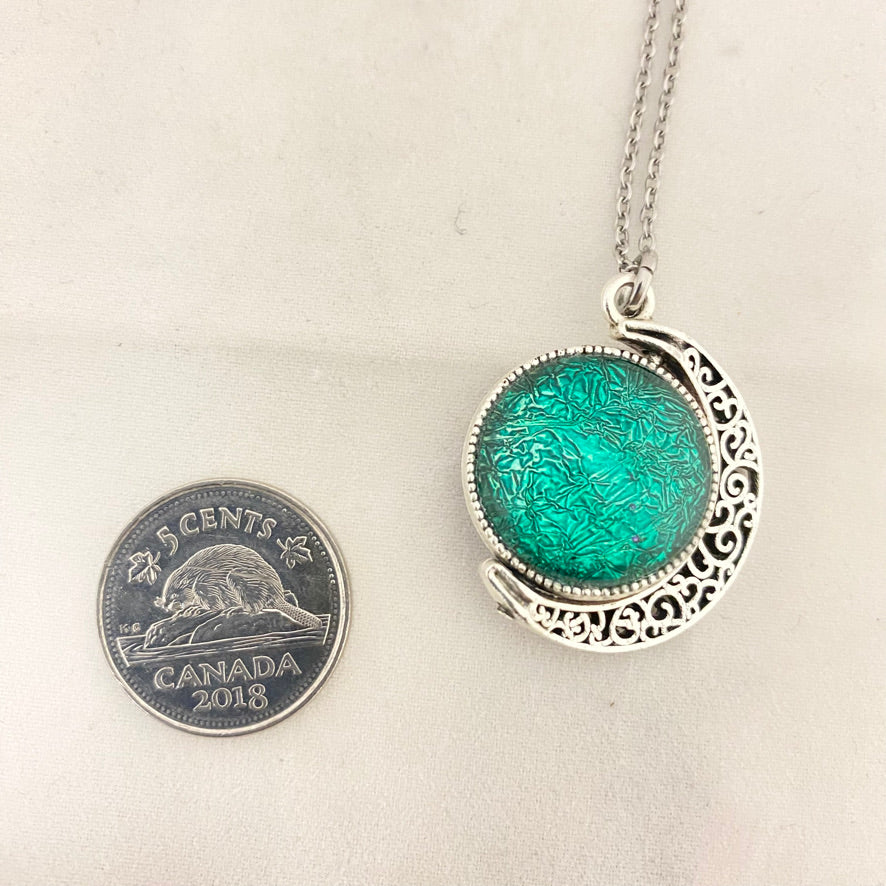 Spinning Moon Pendant (Multiple Options)
These metal filigree moon pendants have a double-sided, rotating bezel that is painted with alcohol ink in two different sparkling colours on each side. The alcohol ink is sealed under resin and a clear glass dome, and has a shimmery, crackled look that resembles dichroic glass.

The pendants are on a silver or gold-plated stainless steel silver-plated or bronze chain that varies in length from 20" to 28", and closes with a gold lobster clasp. The pendant itself is 1 inch (2.5cm) in diameter.

Hand made by Mary Alps (Violet Moon) in Ontario.