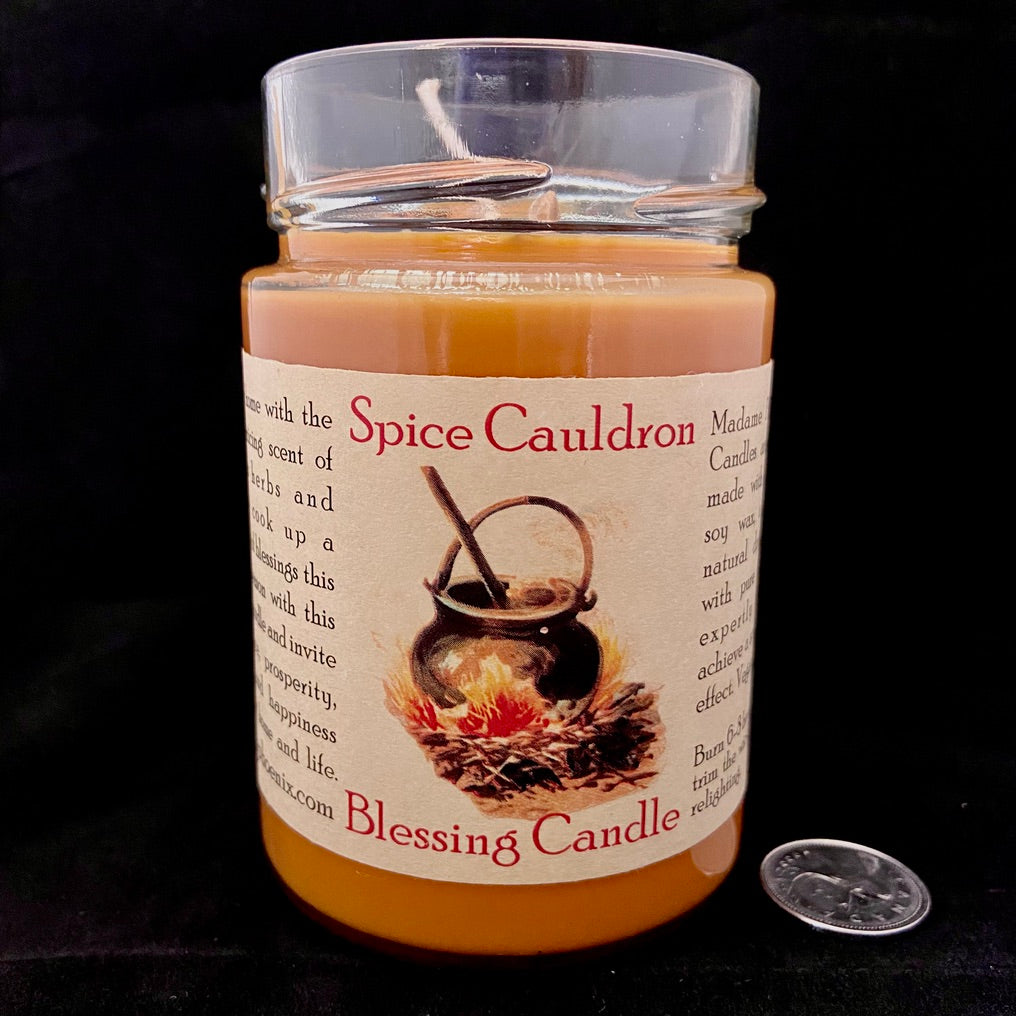 Spice Cauldron Blessing Candle by Madame Phoenix
Fill your home with the delicious scent of warm sacred spices this fall season! A great candle to celebrate the arrival of autumn.
Madame Phoenix 12 oz. candles are individually made with high quality soy wax, a cotton wick, natural dyes and filled with pure essential oils, expertly blended to achieve a specific magical effect. Vegan and Fair Trade. Candle lasts up to 72-90 hours.
Burn 6-8 hours at a time at most and trim wick to 1/4" before relighting.