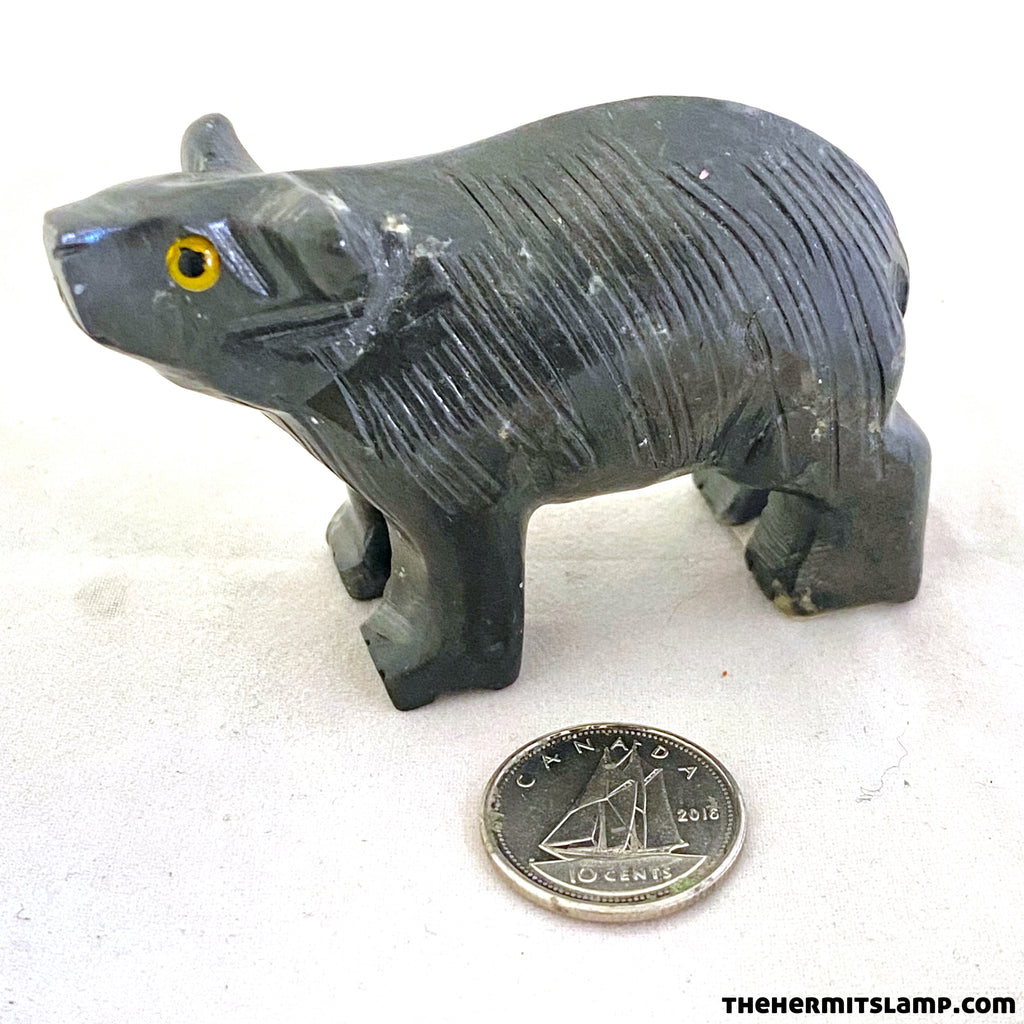 Soapstone Bear Figurine
A 2" x 1.5" figurine of a black bear, hand crafted from soapstone.
Bears are powerful creatures, symbolizing internal power, strength of will, courage, nobility, and patience. Bears are also associated with courage, protection, and defence of one's energetic and spiritual boundaries.
A great choice for a personal talisman, or as part of an altar space for those looking to nurture and express their own inner strength.