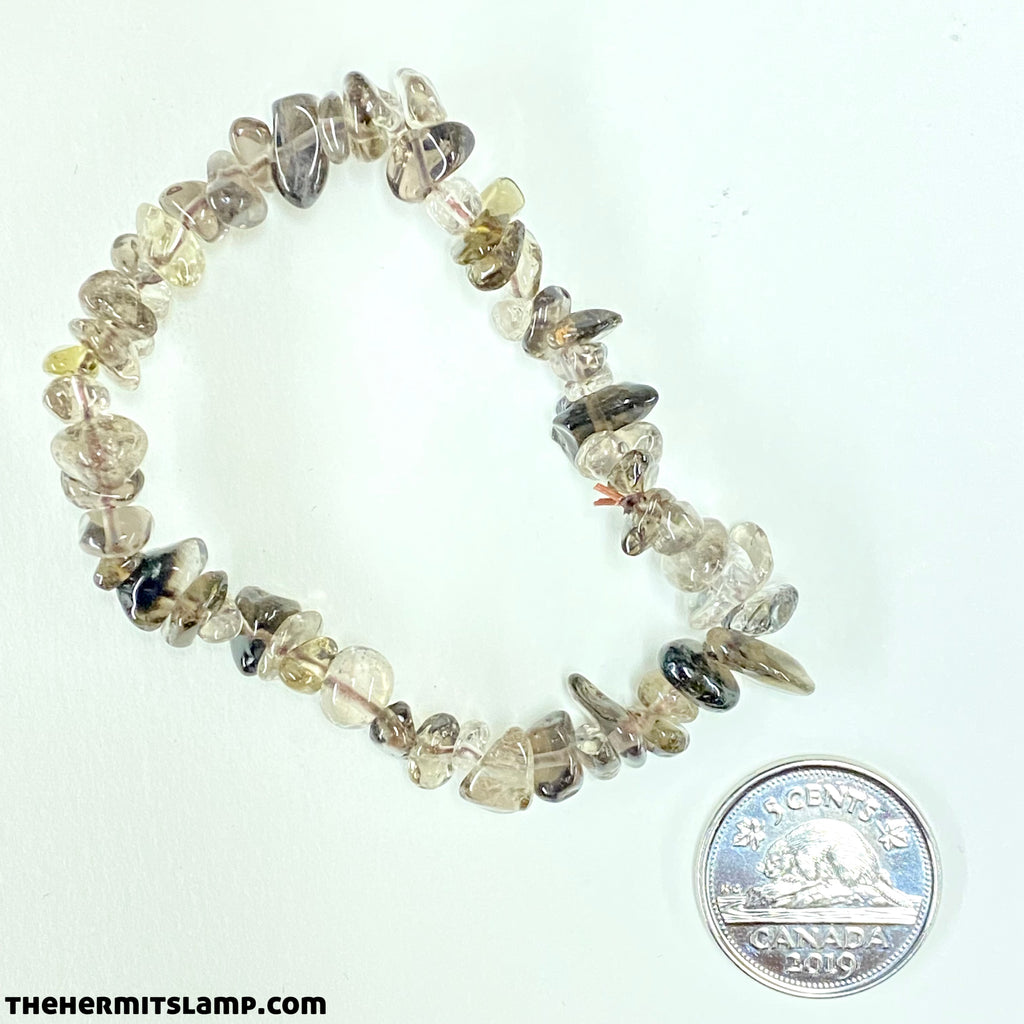 Smoky Quartz Bracelet (Multiple Options)
In the metaphysical world, Smoky Quartz is one of the most efficient crystals for grounding and cleansing. Alone, or naturally blended with other Quartz, it provides some of the finest healing tools available. This stone amplifies and directs sound healing, creating a two-way flow of energy.
These beautiful bracelets feature smoky quartz in polished small or tumbled offset chips, or in faceted round beads.