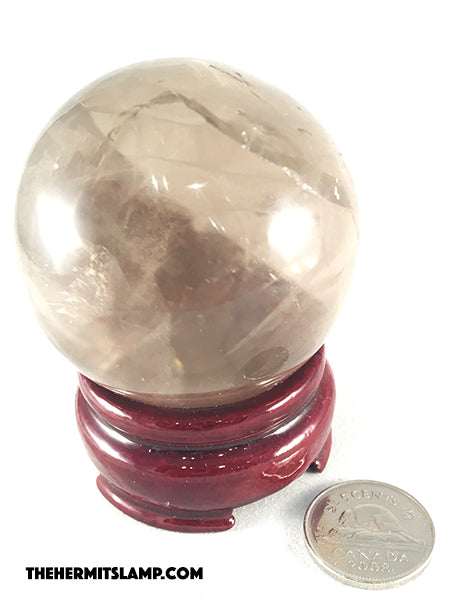 Smoky Quartz Sphere (Multiple Options)
A stone of protection - it pushes away negative people and energy. Wonderful for grounding and centring.
Great for times of change! 
Root Chakra
Spheres are approximately from 1.5" (small) to 1.75" (medium) and 2" (large) in diameter.
Beautiful light grey colour with natural inclusions. Sphere stands sold separately.