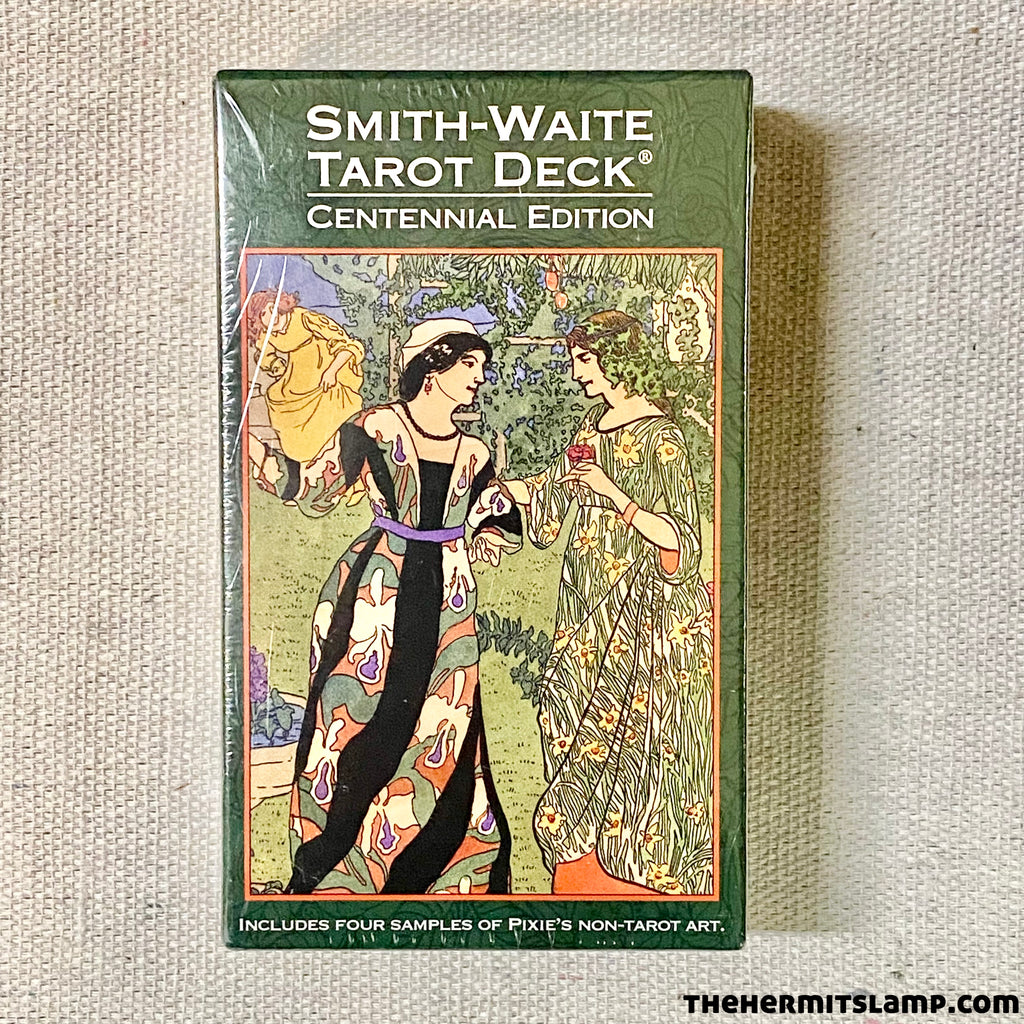 Smith-Waite Tarot Deck (Multiple Options)
The Smith-Waite Centennial Tarot is a faithful reproduction of the original deck created by Pamela Colman Smith in 1909 under the direction of Arthur E. Waite. This classic tarot deck features full pictorial scenes in the original muted colours chosen by Pixie herself. 
The deck was first issued in 2009 by U.S. Games Systems as part of the rare Pamela Colman Smith Commemorative Set. These cards are now widely available for all, as a celebration and recognition of an iconic artist who left an indelible mark on the world of the tarot, divination, and the occult. The 84-card deck includes the standard 78 tarot cards plus 4 exclusive samples of Smith's non-tarot artwork (80 cards with two samples in the tinned version).
Available in standard Centennial bordered edition, as a borderless deck, or in a convenient travel-sized metal tin, as part of US Games Systems' tarot tin series.