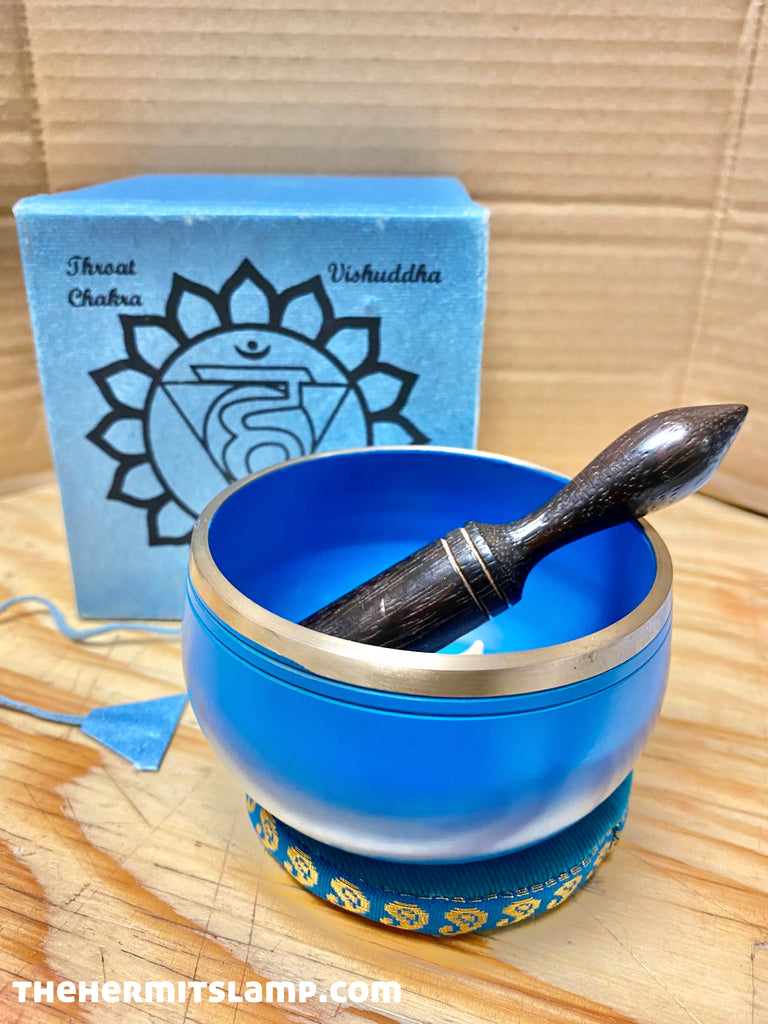 Singing Bowl (Mini) Throat Chakra - Blue
3" Diameter.
This mini Throat Chakra singing bowl will enchant you with the amazing sound it emits, despite its small size. Each mini chakra bowl comes with a beautiful gift box with written information explaining the Chakra system on the inside cover. Each bowl also incorporates the vibrant colour and symbol of each chakra into its design. It also comes with a colour matching cushion ring and a small wooden mallet. This exquisite singing bowl will add colour, charm and interest to any home or sacred place. This Bowl is made of Alloy (Copper, Iron, Tin, Lead and Mercury). NOTE: Bowls are NOT tuned.
SYMBOL: The Throat chakra is the fifth chakra. Located at the centre of the neck at the level of the throat, it is the passage of the energy between the lower parts of the body and the head. The function of the Throat chakra is driven by the principle of expression and communication.