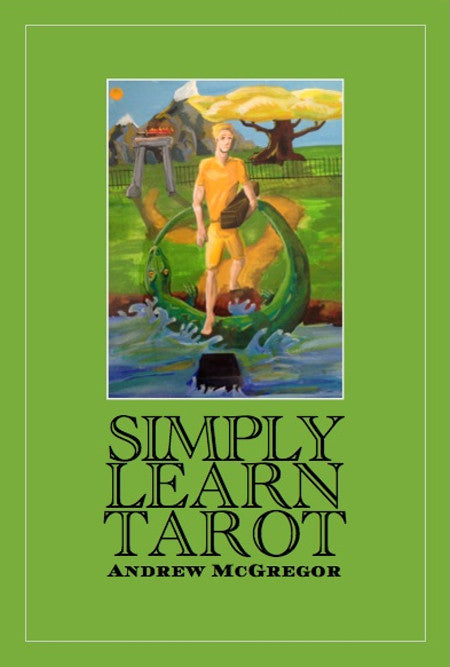 Simply Learn Tarot by Andrew McGregor
The most important thing you need to know in order to learn to read tarot: IT IS SIMPLE! I mean it. If it feels complicated to you now – it won't after you read and work with this little book. I have been reading the cards for over 25 years now, I have given thousands of readings, and taught hundreds of people to read for themselves. It is simple.
Start reading the cards right now! This book will give you all the tools you need be able to read for any aspect of life you might want to take to the cards:
Straightforward language free of jargon or obscure words
What each cards means
How to understand a card in context – what does a card say about love, money, or health
A guide to asking better questions
An empowering spread for any situation
Tools to help you build your knowledge
An easy layout so you can find what you want to know fast
104 pages of everything you need to read the cards. 
Some people have asked for an autographed copy. Please leave a note in your order or drop me an email and I'll be happy to sign one for you.