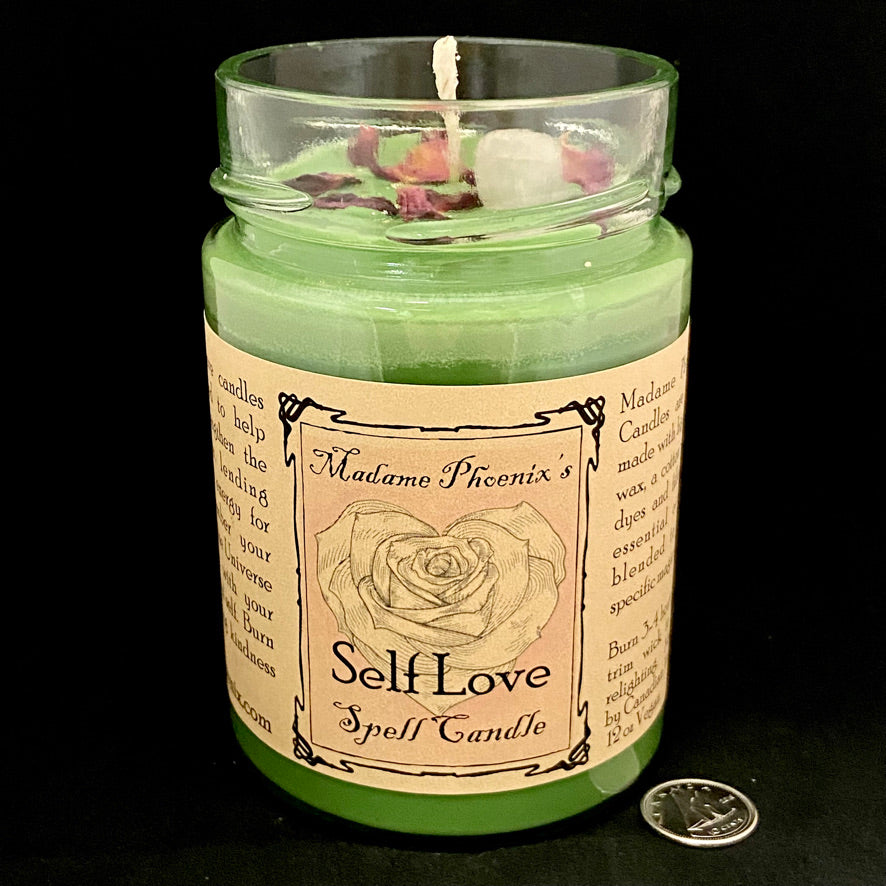 Self Love Heart Healing Spell Candle by Madame Phoenix
Madame Phoenix was inspired to make these candles when contemplating how many of us need emotional healing and support, with fully loving and accepting ourselves in all our flaws and beauties.

Crafted to resonate with the heart chakra and planetary Venus in a balanced rich green, topped with rose quartz and rosebuds and filled with my self love oil blend.
Madame Phoenix 12 oz. candles are individually made with high quality soy wax, a cotton wick, natural dyes and filled with pure essential oils, expertly blended to achieve a specific magical effect. Vegan and Fair Trade. Candle lasts up to 72-90 hours.
Burn 6-8 hours at a time at most and trim wick to 1/4" before relighting.