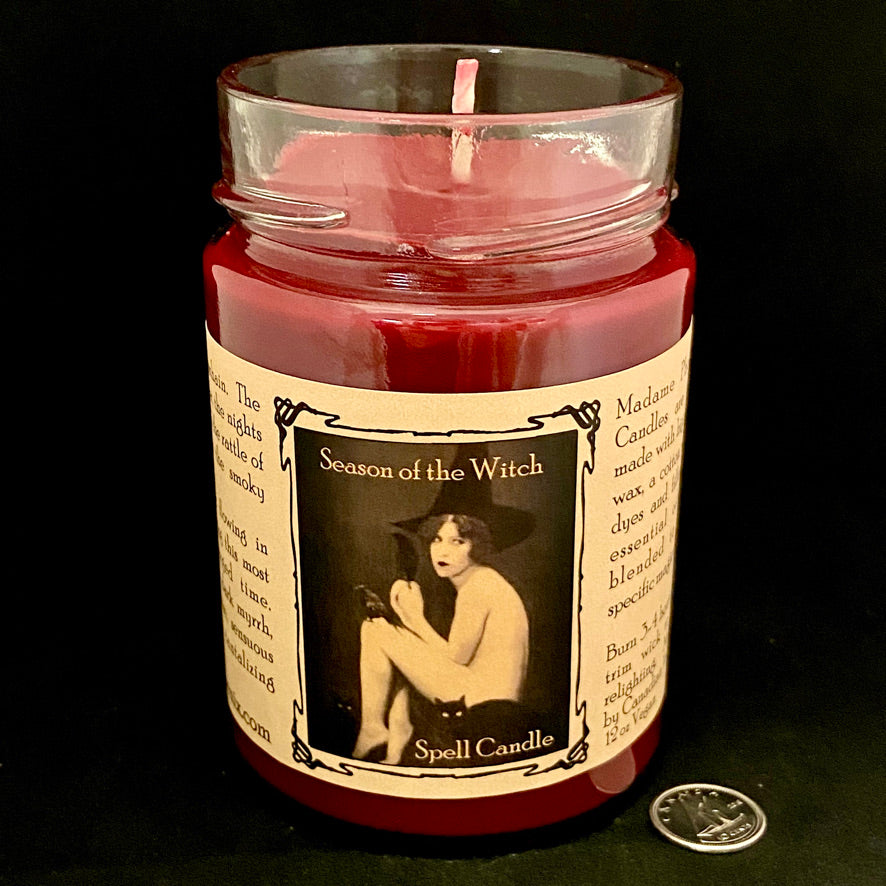 Season of the Witch Spell Candle by Madame Phoenix
Hallowe'en. Samhain. The days grow shorter, the nights are aflutter with the rattle of dried leaves in the smoky wind. Feel the magic flowing in your blood during this most magically charged time. Filled with rich dark myrrh, opulent rock rose, sensuous patchouli and exotically tantalizing spice. 
Madame Phoenix 12 oz. candles are individually made with high quality soy wax, a cotton wick, natural dyes and filled with pure essential oils, expertly blended to achieve a specific magical effect. Vegan and Fair Trade. Candle lasts up to 72-90 hours.
Burn 6-8 hours at a time at most and trim wick to 1/4" before relighting.