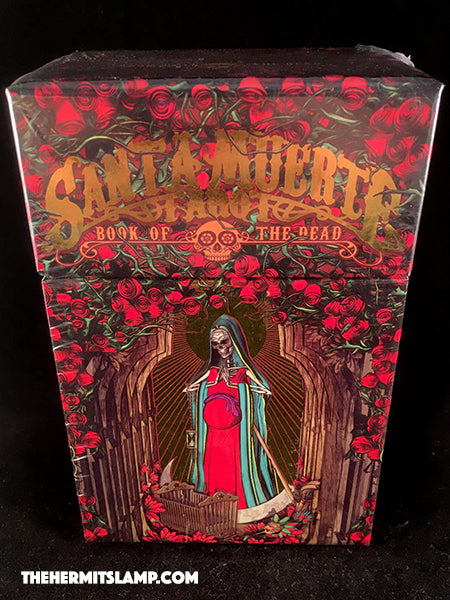 Santa Muerte Tarot: Book of the Dead
A masterpiece of inspired imagery, this tarot deck by Italian artist Fabio Listrani is a powerful tool for working with the mysticism associated with the Day of the Dead and Santa Muerte. This amazing deck pays homage to the deep mystical traditions associated with Santa Muerte, while also drawing upon the timeless themes and iconic imagery of the classic Rider-Waite-Smith deck.

The companion booklet is in five languages: English, Spanish, French, Italian, and German.